Sang's farm has more than 2,000 pigs raised according to standards: no lean substances, no weight gain, no antibiotics, and no preservatives.
According to Sang, the pig is a familiar pet, also an indispensable source of fresh food for Vietnamese. However, having good quality and safe pork products for consumers is a process. The breed, the care process and the animal feed need to meet the standards.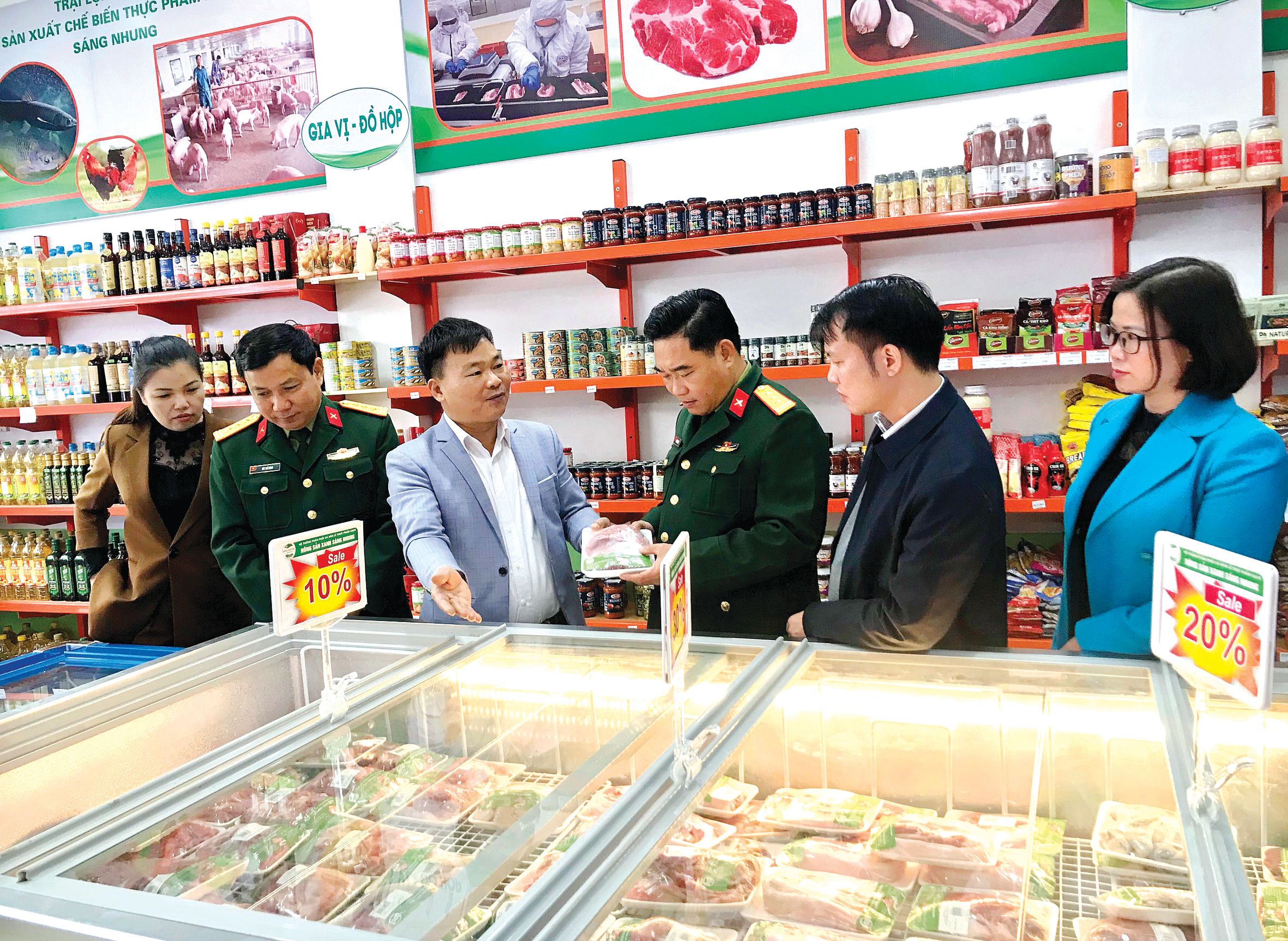 Sang introduces his herbal pork products at the store.
After many years of pondering C Sang decided to use herbs such Cat Linh ginseng, cloves, cinnamon, aloes, cardamom, garlic mixed with rice, corn, and roasted soybeans to raise livestock.
"I had to buy herbal formulas to raise pigs from traditional medicine doctors.", he said.
Before bringing herbal pork products to the market, he brought meat samples to Hanoi to check the standards and then sold the product with the brand "Sang Nhung Herbal Pork".
Sang's pig farm achieved VietGAP, herbal pork samples met food safety standards issued by TSL Testing Centre - Hanoi and authorities.
Currently, Sang Nhung herbal pork has been supplied in Tuyen Quang City and has received many positive feedback from consumers.
In the coming time, Sang strives to bring Sang Nhung herbal pig to achieve 4-star OCOP product. Further, he wanted to monopolize the supply of herbal pork to schools in the provinces and bring it to the market in big cities. Currently, his farm provides about 800 tonnes of herbal pork per year.