In 2020, the Center for Experimental Practice and Science and Technology Transfer actively worked and received technical processes from the Institute of Agricultural Genetics.
The main materials for culturing Cordyceps are brown rice, potatoes, coconut water, pupae and some other additives.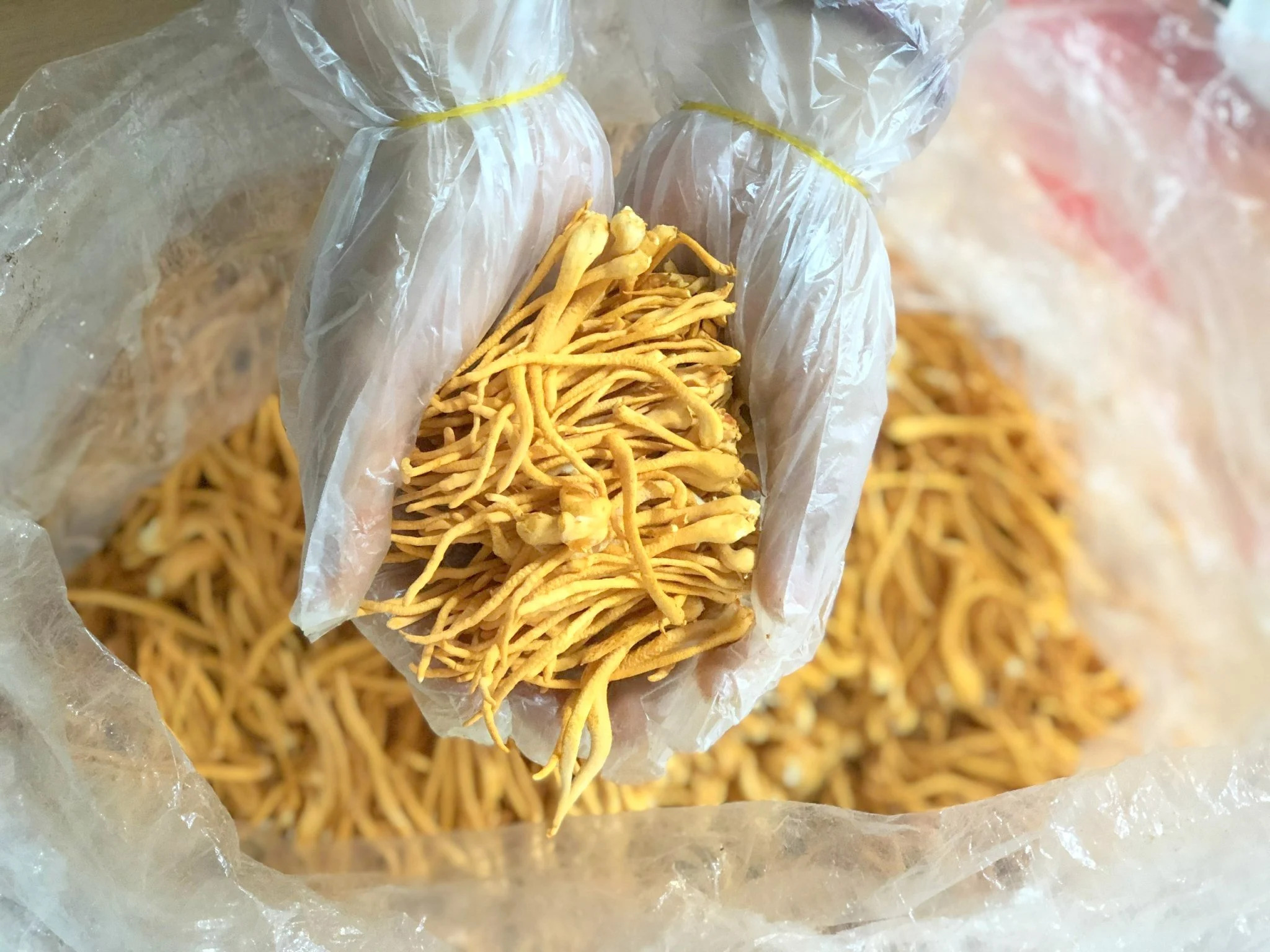 Cordyceps Sinensis made in Tuyen Quang.
The production of standard Cordyceps mushrooms is quite complicated, requiring precision and absolute safety and hygiene. The first condition is that the product must be cultured in strict hygienic and safe conditions. The breeding room and the culture room must meet all the conditions of light, temperature and air humidity. For each litter, it takes about 50-60 days.
Deputy Director of the Centre for Experimental Practice and Science and Technology Transfer Pham Thi Mai Trang said that right after having product, the center took the product to be tested for food safety and hygiene and evaluated that it contained high levels of Adenosine, Cordycepin (anti-cancer active ingredient) and amino acids and other trace elements to increase the body's immune function.
The researchers of the Center for Experimentation, Practice and Transfer of Science and Technology harvesting Cordyceps.
Trang shared that the product was grown in the context of Covid -19 spreading in the community. The demand for foods to support and enhance the health of consumers increased. As a result, the product has met the needs of consumers.
This type of valued mushroom, now proudly added the "Made in Tuyen Quang" label. The Center for Experimental Practice and Science and Technology Transfer is currently working with production units to diversify cordyceps products to the market such as cordyceps nuggets, cordyceps wine, and powdered cordyceps, etc.