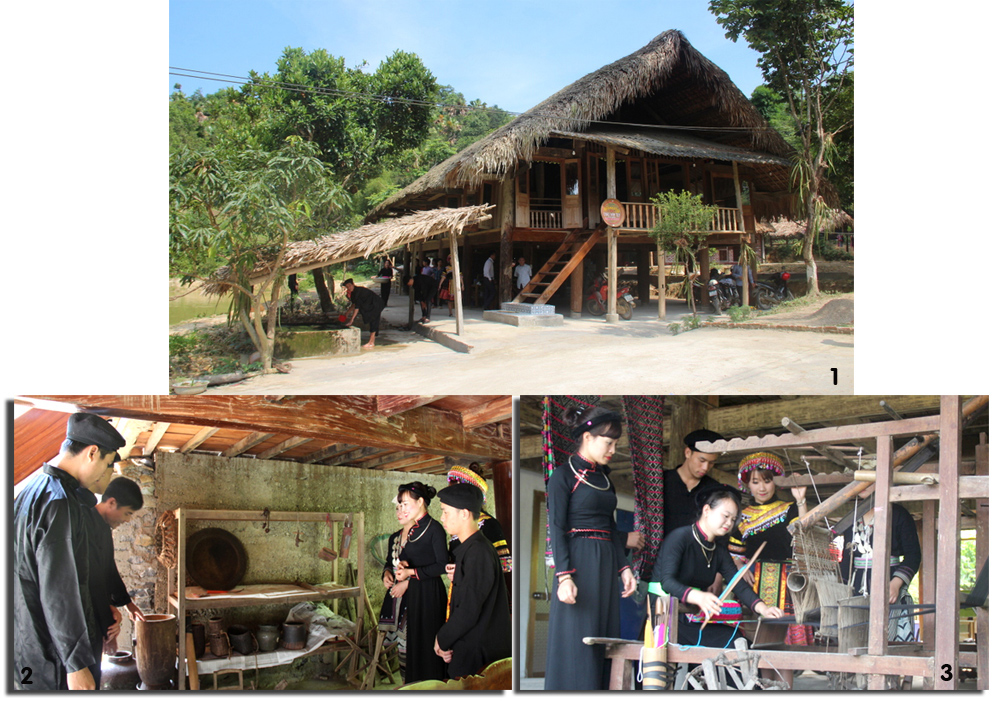 Bamboo utensils are simple but still luxurious. That is the feeling of most tourists when coming to the community-based tourism village in Lam Binh District, Tuyen Quang Province. Looking at the product designs, touching the items with your own hands, you will feel the friendliness and closeness.
Brocade products have become an indispensable part of homestay tourism. Brocade is cleverly integrated on the design of bags, wallets, floor mats, even clothes and costumes by women to create accents.
Currently, there are 2 homestay tourism villages in Nam Dip Hamlet, (Lang Can Commune) and Na Tong Hamlet (Thuong Lam commune) in Lam Binh District. Each tourist village has about 20 wooden stilt houses with traditional architecture. In particular, these are model tourist villages implementing the movement to say no to plastic waste. All are shown from house architecture to bamboo and brocade utensils with their own unique imprint.
In addition, bamboo products and brocade products are not only key souvenirs in homestay tourism villages in Lam Binh but also follow the delegations of Tuyen Quang Province reaching out to other countries. These products are considered as ambassadors promoting local culture and tourism.
To sum up, homestay facilities in Lam Binh District has been imparting a positive lifestyle to visitors that make tourists change their lifestyle - say no to plastic waste.