Khuoi Trang and Khuoi Cung hamlets in Xuan Lap Commune, Lam Binh District lie on the top of a majestic peak, covered by clouds all year round. Two hamlets have a large number of H'mong ethnic minority people living. Thanks to fresh climate, beautiful scenery, and local people's unique cultural identity and cuisine, Khuoi Trang and Khuoi Cung attract a lot of visitors every year.
There are awesome terraced fields in Khuoi Trang and Khuoi Cung hamlets.
Simple houses of H'mong people lying on the top of the mountain.
The joy of local people when they are about to have a new traditional house.
Performance of Khen (pan-pipe) of H'mong people is a cultural identity in there.
Every H'mong man in Khuoi Trang and Khuoi Cung hamlets knows to perform Khen. Through Khen dance, H'mong women understand what the men want to say.
The sound of Khen adorns H'mong sipritual life.
The art of painting beeswax on brocade of the H'mong women is sophisticate and dedicate.
With their skilled and talented hands, they draw eye-catching patterns on brocade fabrics.
Costume embroidery is a sophisticated process that requires the fineness of H'mong women.
Every H'mong woman knows to embroider and sew clothes for themselves and their families.
Black chicken is a typical dish of local people.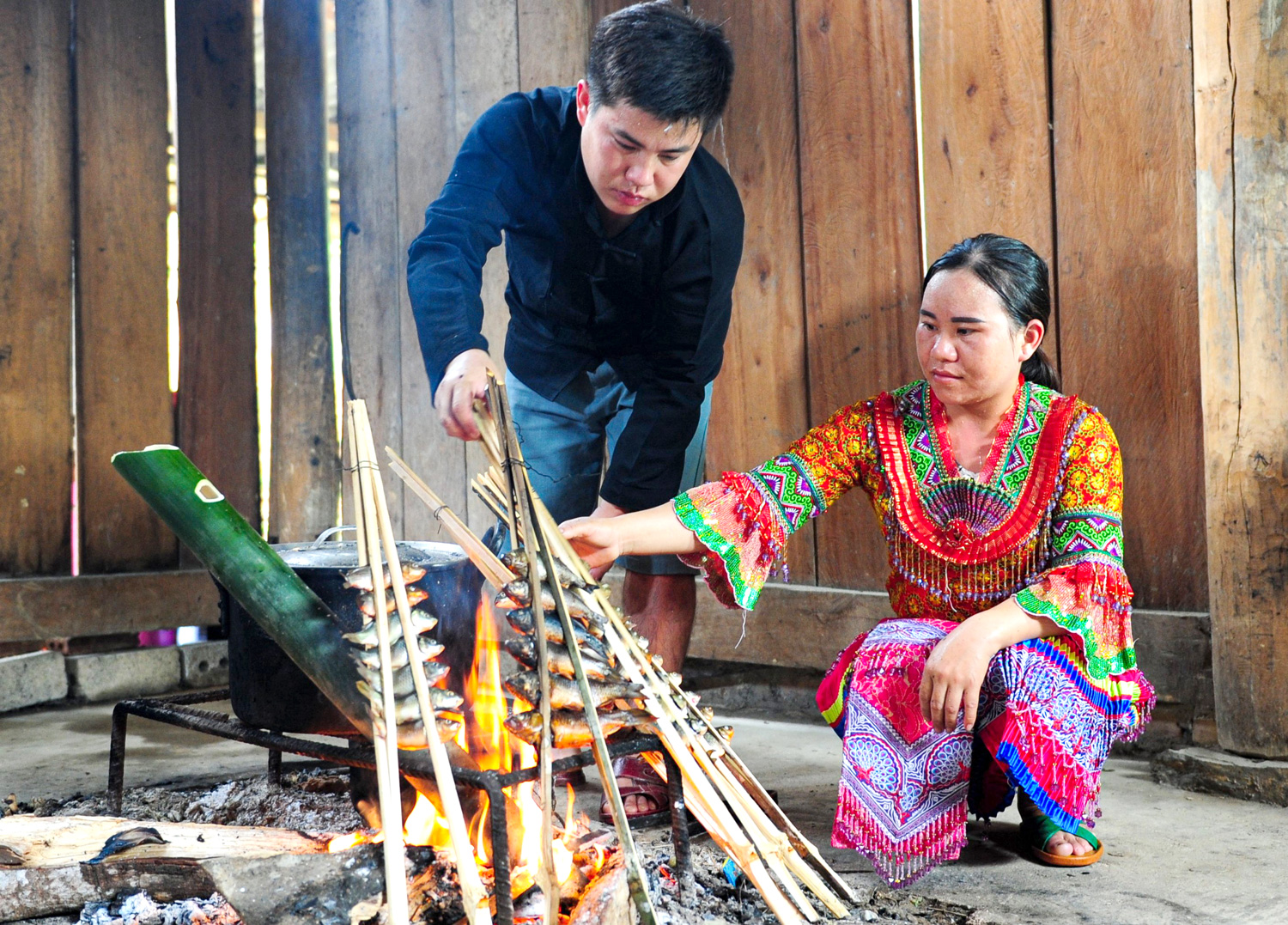 Grilled field carp dish impresses diners.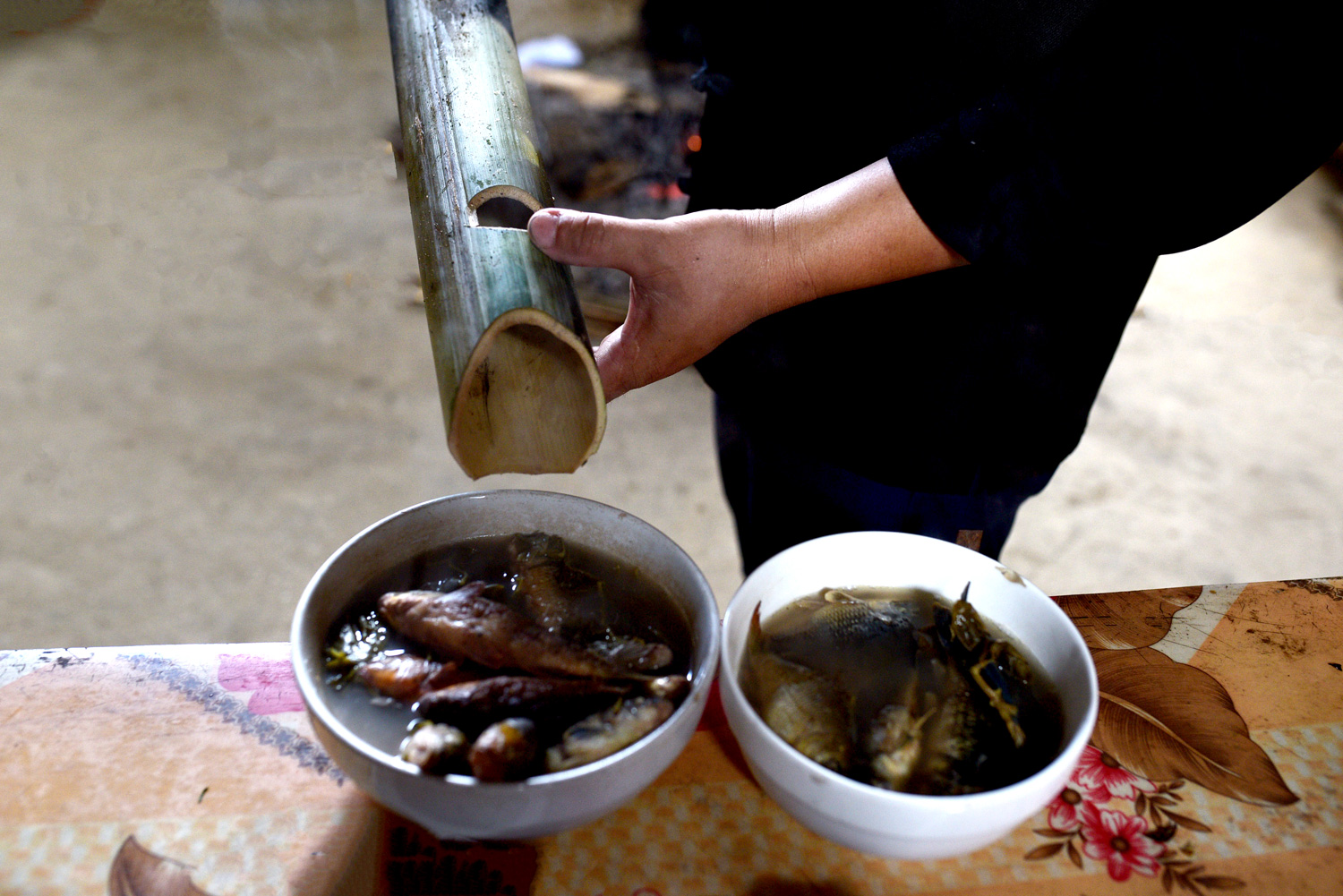 Sour fish soup cooked by bamboo tube of the H'mong people.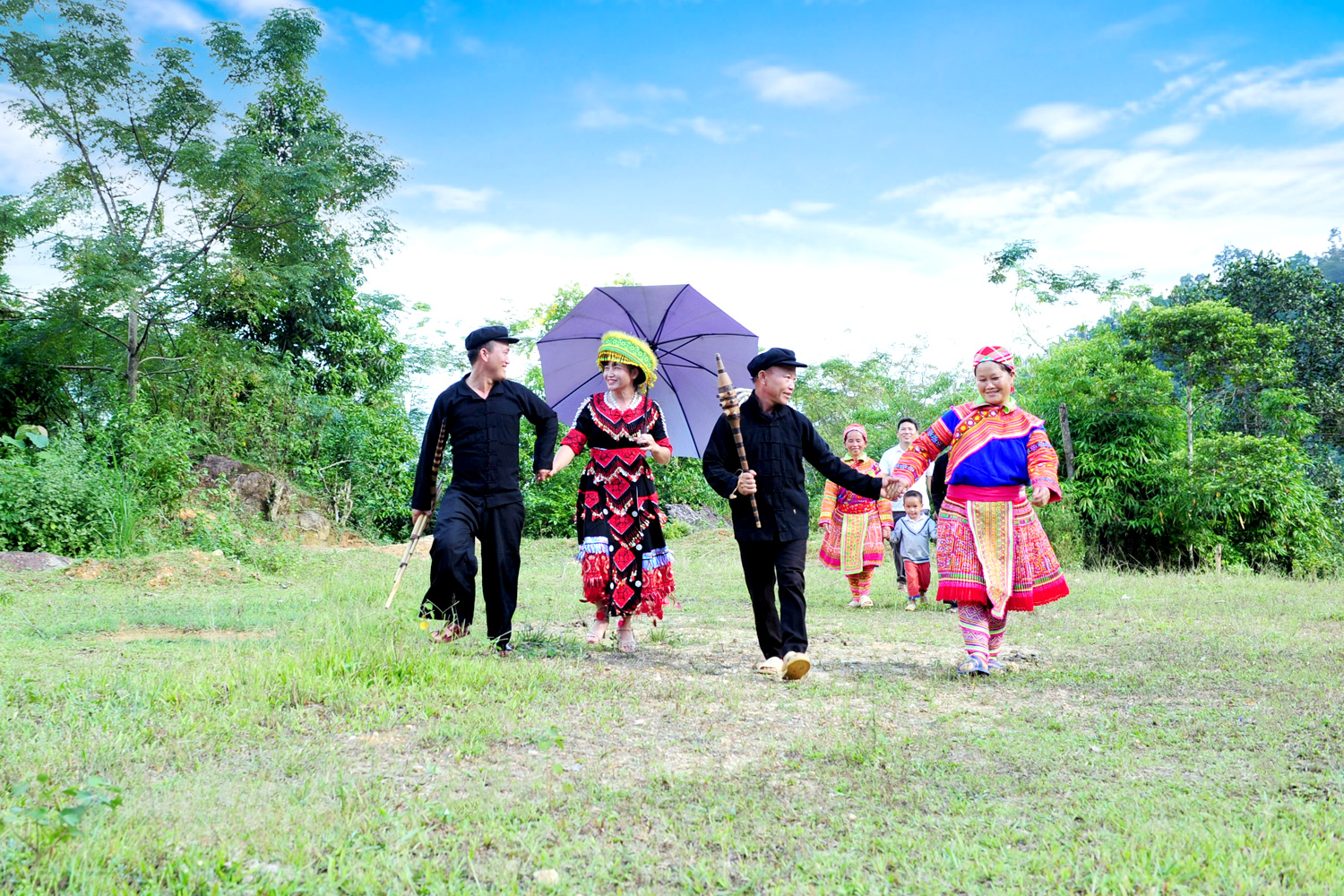 Lam Binh District has promoted tourism in Xuan Lap Commune.