More than 6,000 people attended the festival. In addition to drinking beer, visitors also enjoy the unique cuisine of 7 districts and city in the province.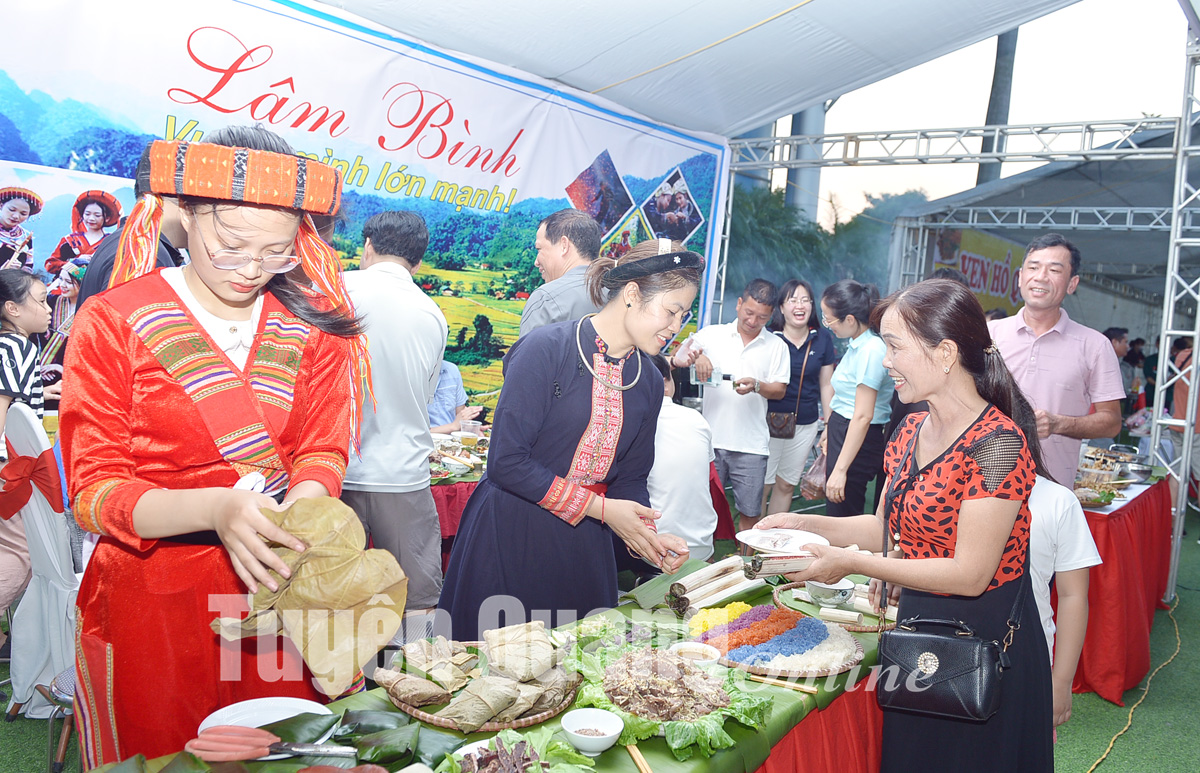 Food stalls of Lam Binh District sell many typical dishes of the highlands, such as five-colour sticky rice, dried buffalo meat, ant's egg cake, 'day' cake, etc.
Many tourists come to enjoy Hanoi Beer Festival and Tuyen Quang Cuisine.
Visitors come to each stall to choose their favourite dishes.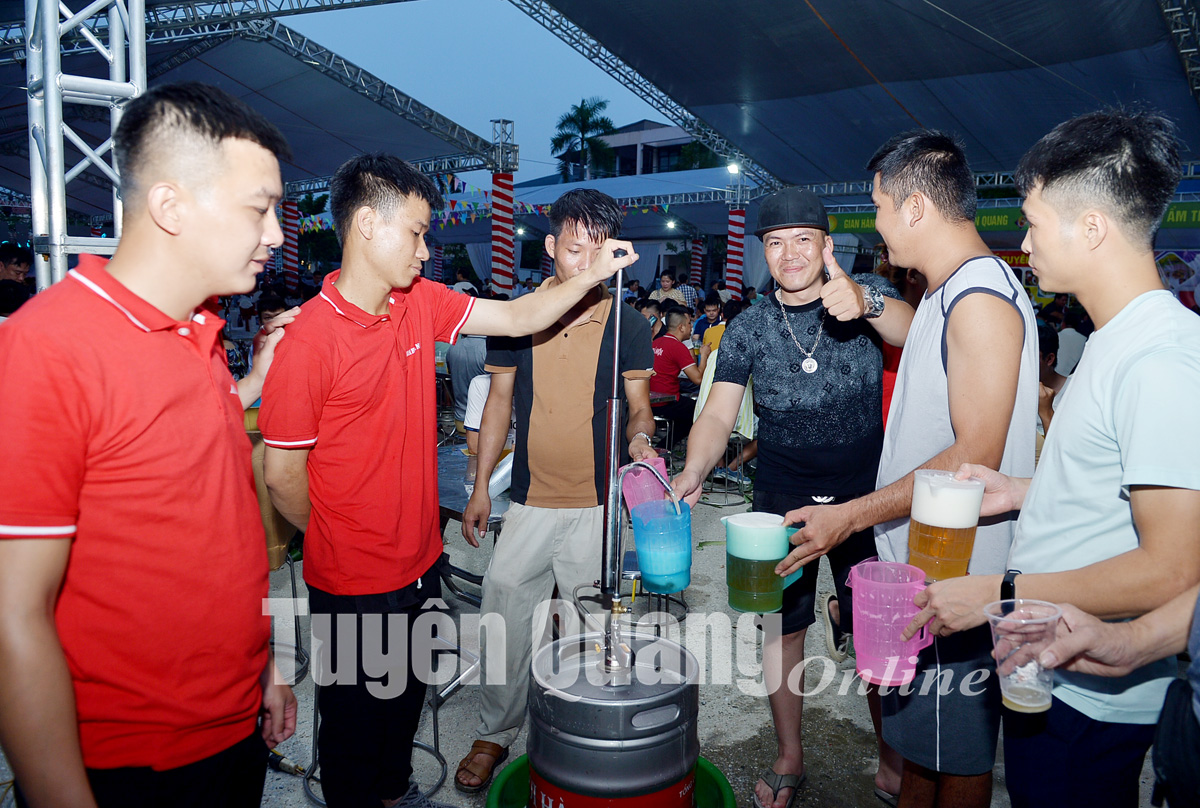 Tourists enjoy the festive atmosphere of the festival.
Na Hang District introduces many fish dishes from the ecological lake bed.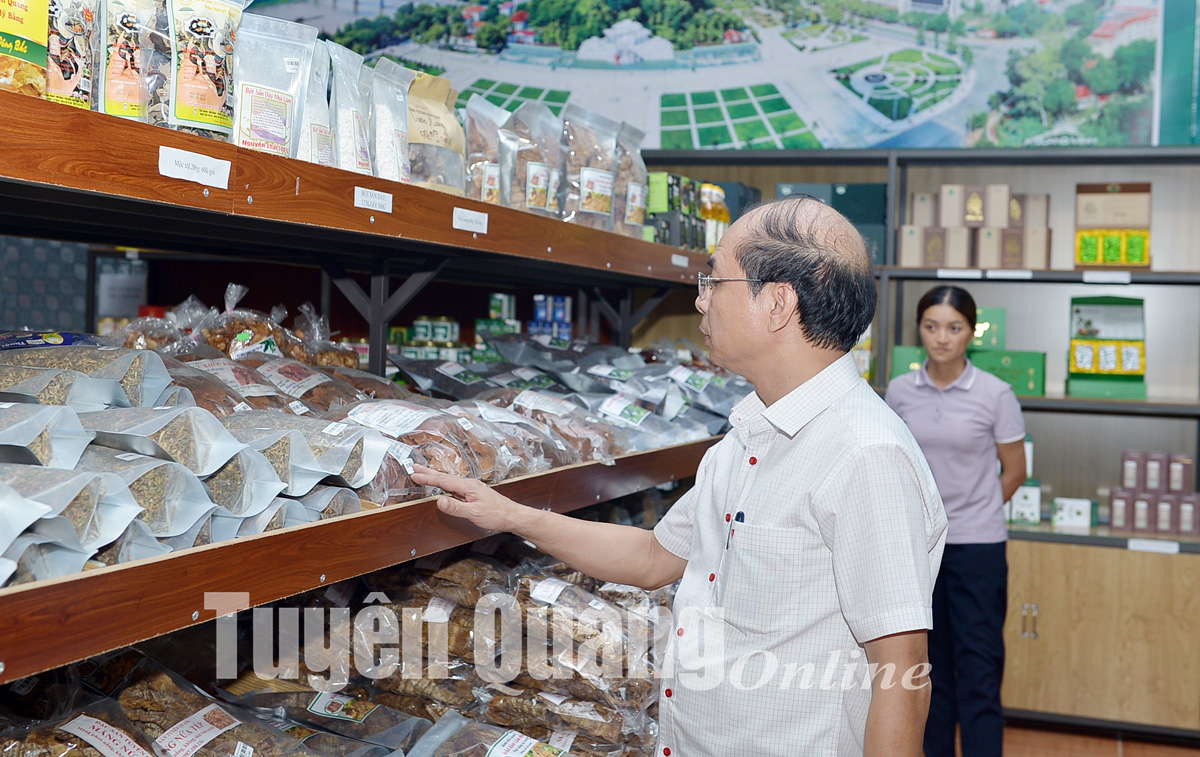 The stalls of OCOP products from Tuyen Quang are interested by local people and tourists.