At an altitude of more than 1,000m above sea level, the taste of ancient Shan Tuyet tea is the crystallization of heaven and earth with 100% natural and clean, without human intervention or chemical substances. Surrounded by mother nature all year round, despite the harshest weather, the tea trees still stand firmly on the top of the high mountain and bring the unique tea taste of the great forest.
At this time, tea is already in the harvest season. The young green tea canopy spread out to catch the sunlight. Shan tea tree on Khau Mut Mountain is 3 to 4 meters high. To harvest, people have to climb, wriggle between the tall branches skillfully to pick the tea buds.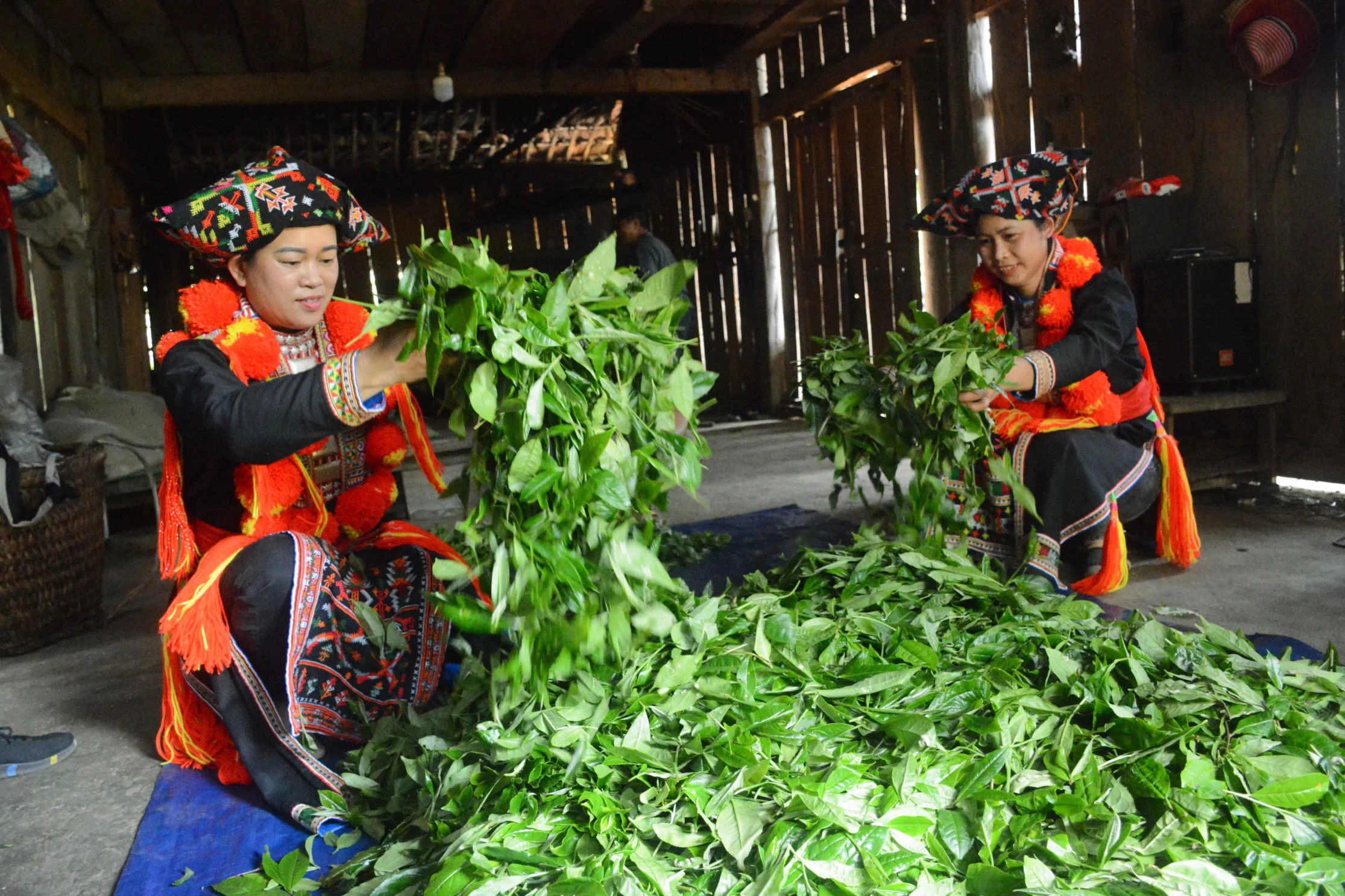 Tea trees grow according to nature, so each year shan tea is harvested only 3 to 4 times. From late March to early April, local people start to harvest the first tea crop, the second crop in May and June, the third crop in August and the fourth crop in October to November.
A special thing that makes the excellent taste of Shan Tuyet tea is the way of tea harvesting of the Dao people in the locality. The best tea buds are those picked in early morning, when the night dew is still dropping.
After harvesting, tea must be processed on the same day to keep the sweet and fresh taste of the tea.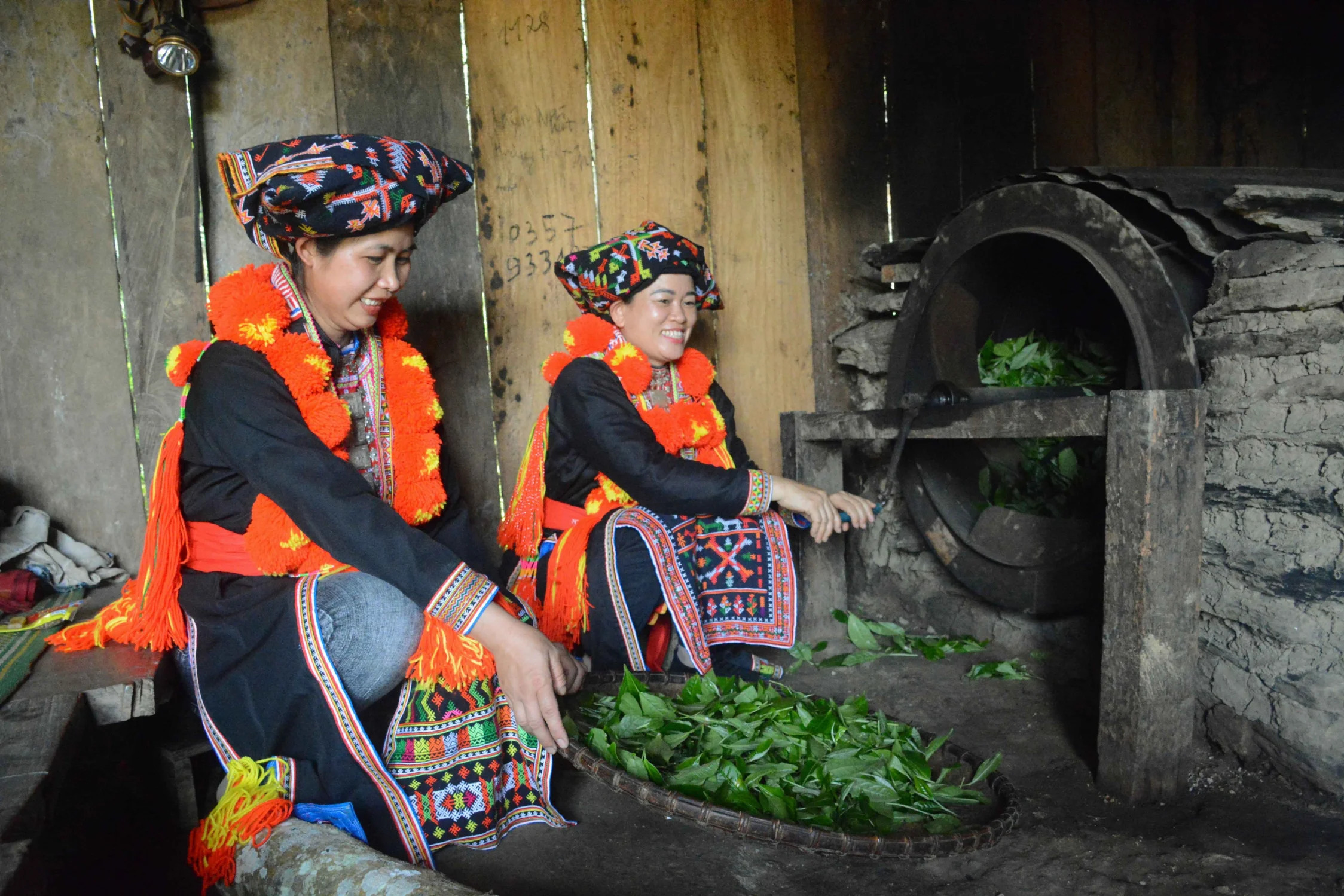 Currently, the Shan Khau Mut tea area is concentrated in the villages of Ban Phu, Ban Puoc, Vat Ang and Na Con with over 210 households participating in tea growing with a total of more than 257 hectares, of which 25 hectares are ancient Shan tea trees. Over-100-year- old tea trees have been planted with an average density of 2,500 trees/hectare.
Previously, Khau Mut tea in Tho Binh Commune, despite its delicious quality, was mainly consumed in the region and was known by few people. However, since the commune established 2 cooperatives including Dong Tien Cooperative and Phuc Hung Cooperative specializing in purchasing, processing and introducing tea products, the consumption of Shan Khau Mut tea is also expanded.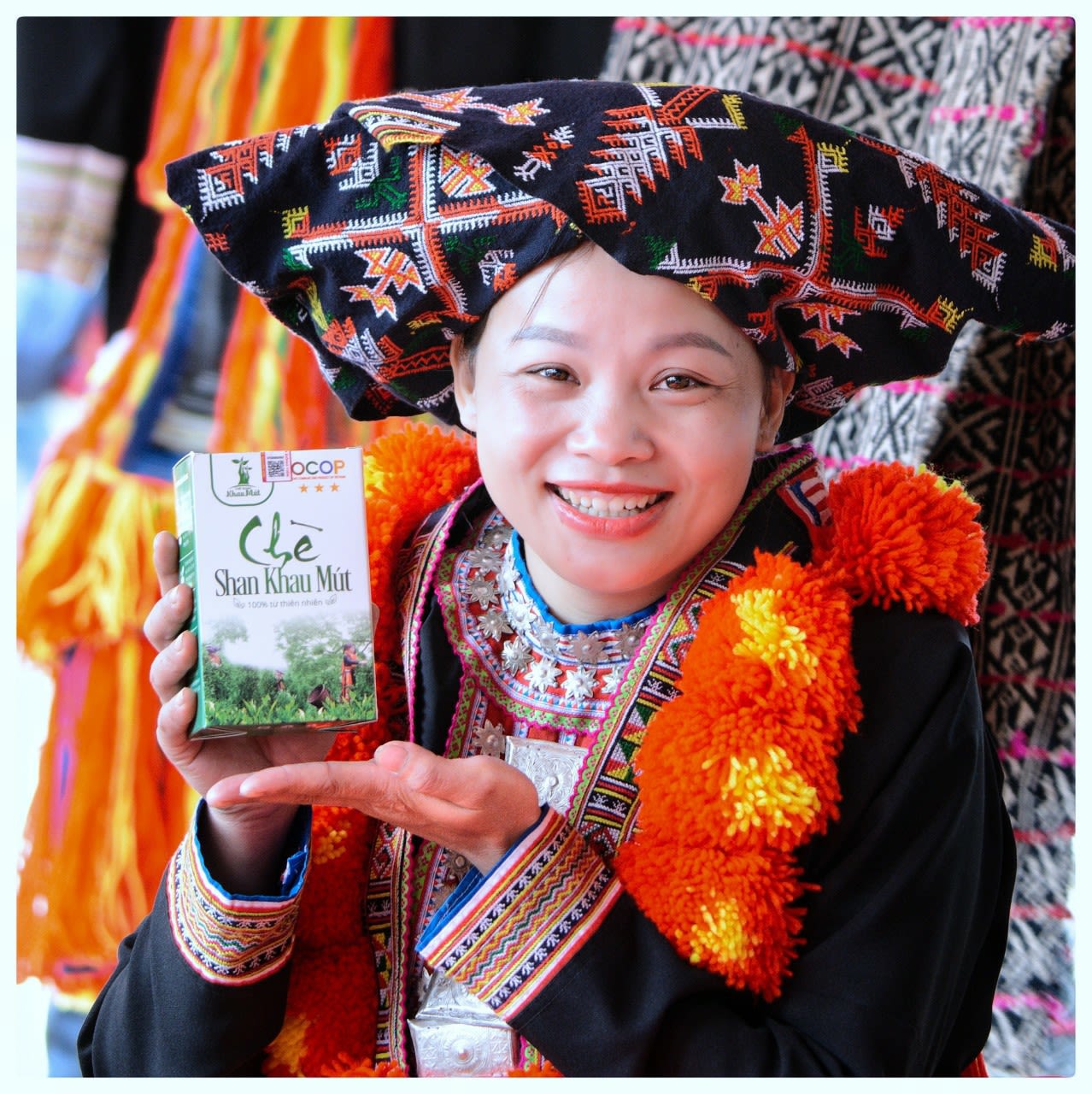 These cooperatives collect 200kg - 300 kg of raw tea materials per day. Each year, the cooperatives produce and consume nearly 4.5 tonnes of dry tea. Shan Khau Mut tea brand has also been recognized by the Provincial People's Committee as a 3-star OCOP product, with a certificate of using barcodes and a certificate of trademark registration.
For tea growers Tho Binh Commune, this is an opportunity for them to develop specialty tea and introduce their product to consumers both inside and outside the province.