Tan Quang Lake
Tan Quang Lake is located in the centre of Tuyen Quang City, not only acts as a regulating lake for the whole city, but it also becomes a place for entertainment and relaxation of a large number of local people.
Women in Tuyen Quang posing amidst the beauty of Tan Quang Lake.
Nguyen Tat Thanh Square
Nguyen Tat Thanh Square with the highlight is the Monument of Uncle Ho with the people of ethnic groups in Tuyen Quang Province and the Temple of President Ho Chi Minh is a cultural work with profound political and human significance.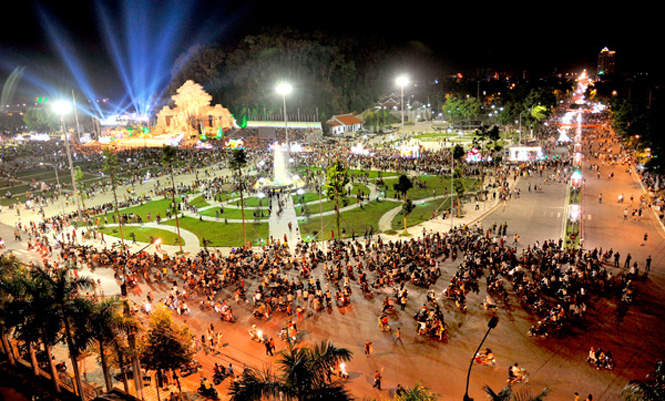 Nguyen Tat Thanh Square is the place where Tuyen Quang Festival is held every year.
Green tree park
The green park is designed with the symbol of a lotus flower (consisting of 6 lotus flowers connected together), located along the Chien Thang Song Lo route. The work includes the following items: courtyard, paved walkways, decorative stones on the lawns; decorative electricity, green trees and lawns, etc.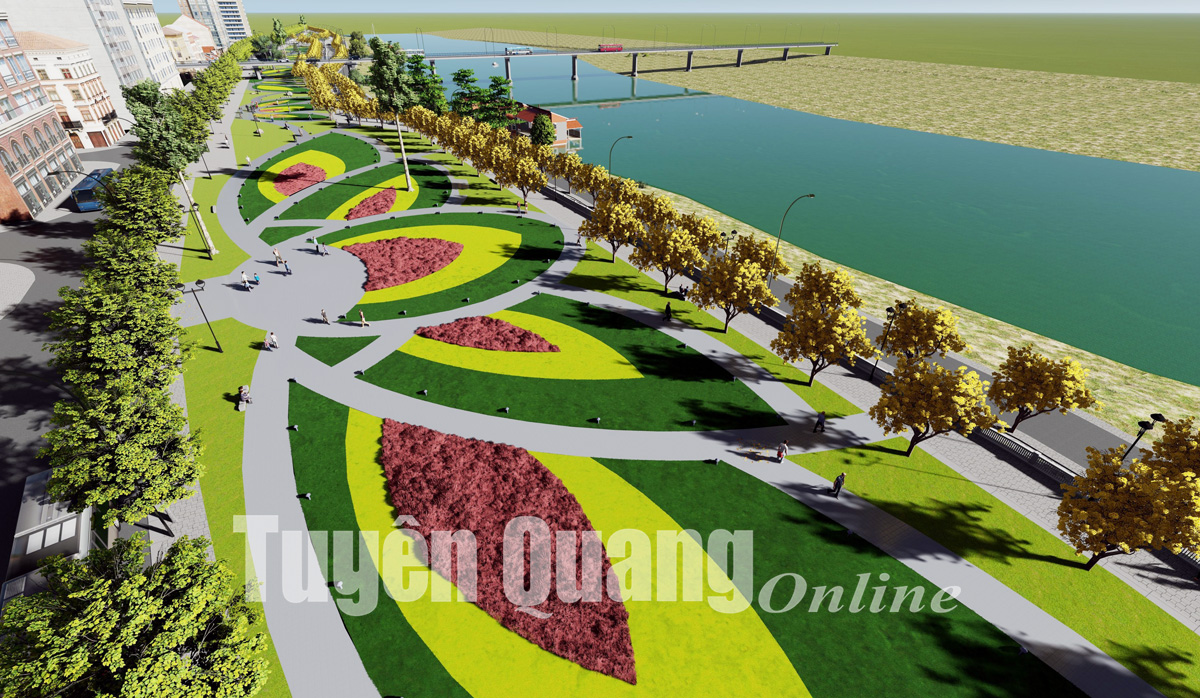 A corner of Green Park viewed from above in 3D design.
When the project completed, the area of ​​green tree park, Nguyen Tat Thanh Square, and 2 routes along the Lo River will become an integrated whole, creating a harmonious urban landscape architectural space, a place for people's community activities as well as an attractive destination for tourists whenever coming to Tuyen Quang City.