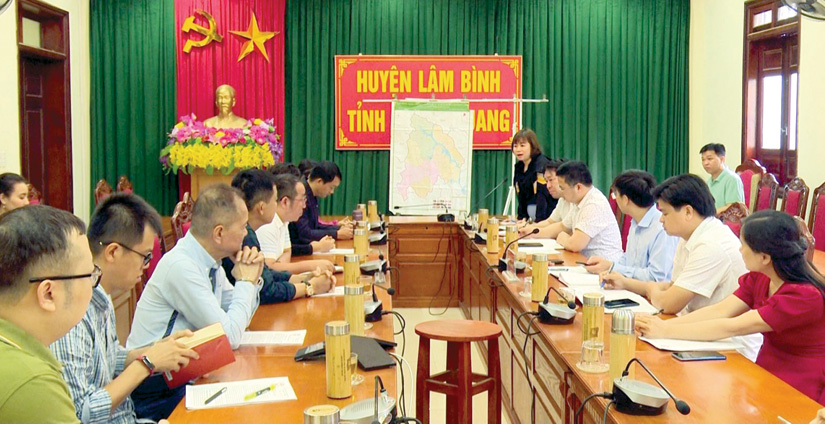 The delegation of Delta E&C Group working in Lam Binh District.
The delegation visited tourist destinations such as Khuoi Nhi Waterfall, Khuoi Pi Cave, Phung Hamlet, Cai Hamlet, etc. The delegation proposed investment projects in the tourist sites, including Coc Vai Pha scenic spot, water sports area in Thuong Lam Commune, Song Long Cave in Khuon Ha Commune, Khuoi Nhi Waterfall in Thuong Lam Commune, scenic area on water along the Nang and Gam rivers, Culture - Tourism village, etc.
All items of project implemented in Lam Binh District will be expanded a sustainable tourism system. During the survey, the delegation also exchanged a number of contents related to planning, land management, environmental protection and waste treatment.