Attending the event were Secretary of the Provincial Party Committee of Tuyen Quang Province Chau Van Lam, the Chairman of the Provincial People's Committee Nguyen Van Son and leaders of provincial departments, agencies, leaders of Son Duong District.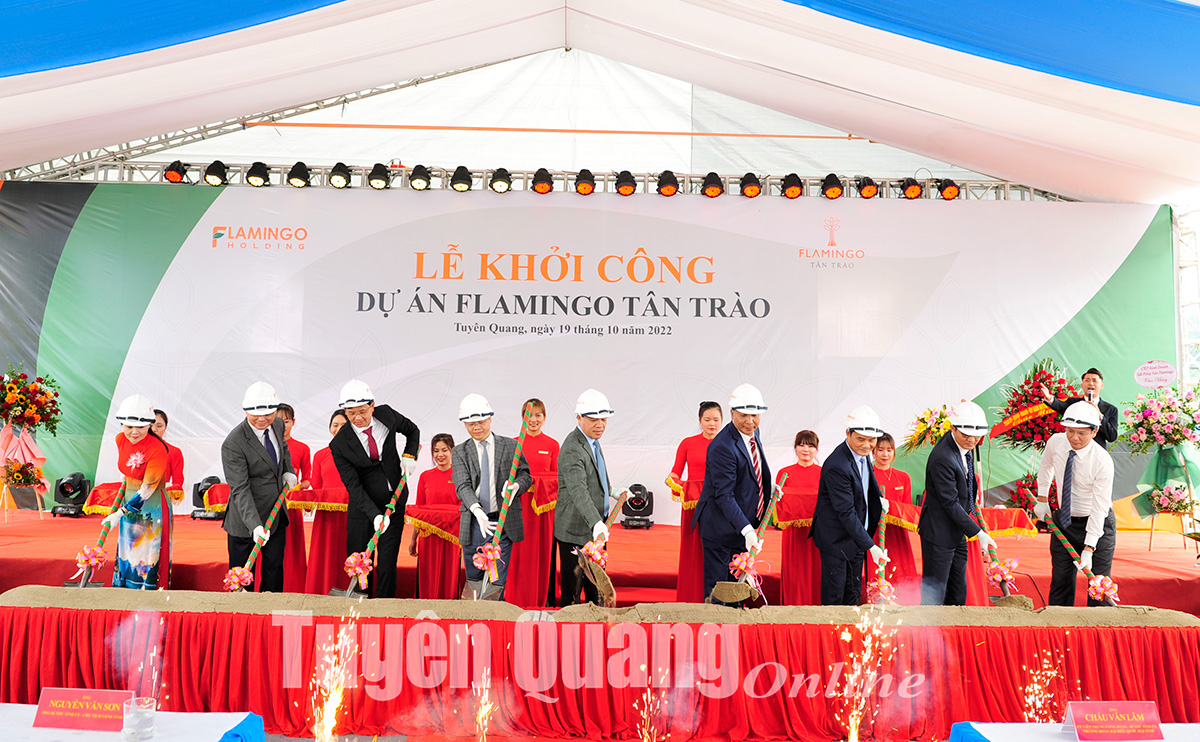 At the ceremony.
Flamingo Tan Trao project is located near Tan Trao special national relic site. It will be developed according to the model of resort, cultural experience with a scale of nearly 25 hectares and the total investment of VND663 billion. The project has the following works: Shophouse, homestay, along with a 4-star hotel complex with unique architecture imbued with national identity. Flamingo Tan Trao accommodates up to 2,000 guest rooms, attracting tourists during 4 seasons. It is expected to be completed in the fourth quarter of 2023.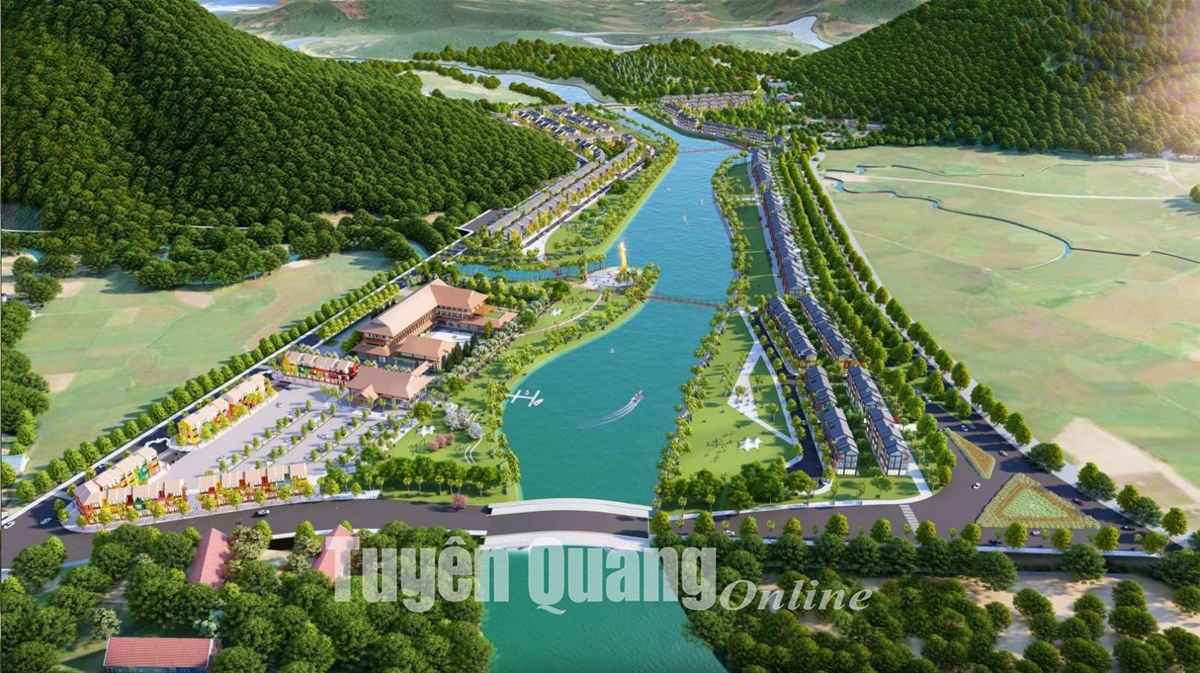 Overview of Flamingo Tan Trao project.
The project has a convenient location, which can be conveniently connected to many beautiful and unique natural landscapes of the province. With the potential to exploit historical, revolutionary, cultural, eco-tourism and community-based tourism, this has been confirmed as one of the important projects of the province.