The ritual lasts about 2 nights and 3 days. After this ceremony, the man involved will be given 3 lights.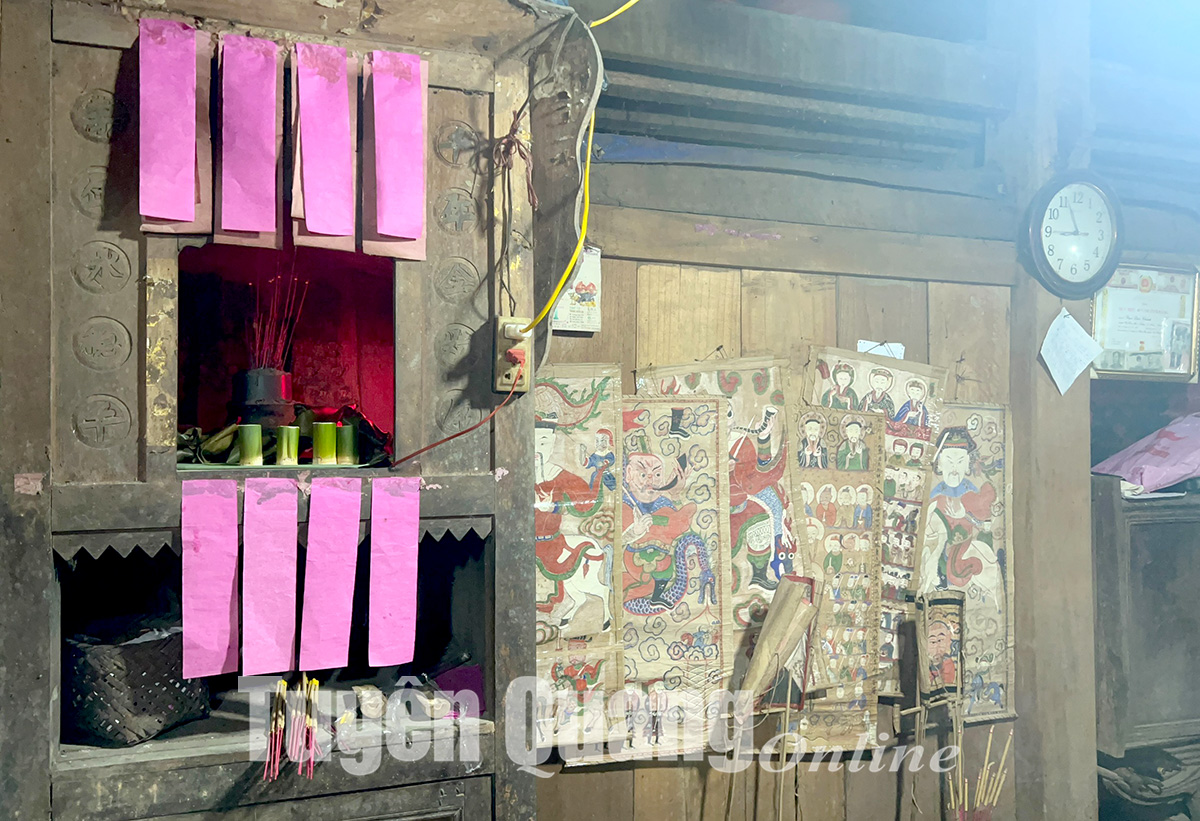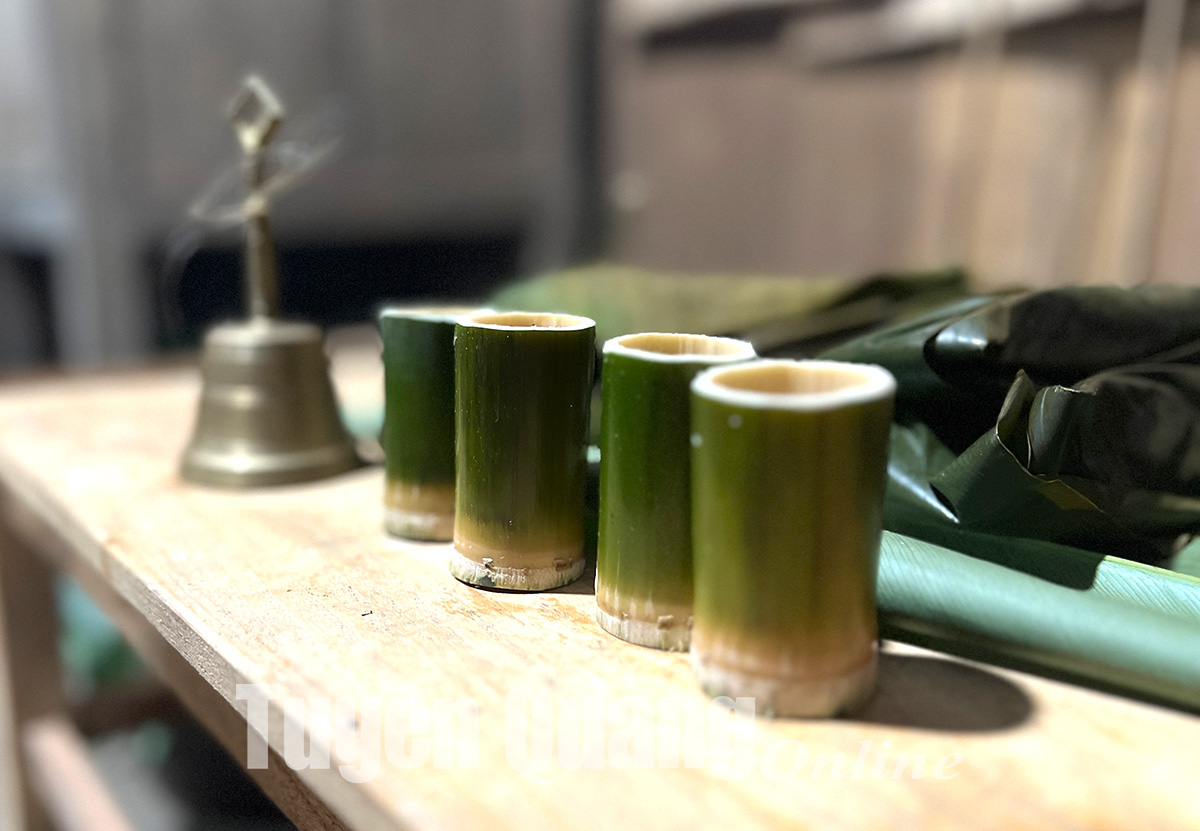 The altar is arranged by the shamans. Offerings include rice, wine, pork, etc.
The 'cap sac' ritual features many stages including hat giving ceremony, presenting ceremony, lighting ceremony, naming ceremony, bridge-crossing ceremony, etc.
Among them, the most important stage is the lighting up ceremony. The person who is granted lights will present himself in front of the ancestral altar. The main shaman will put the first lamp on the top of granted-man's head, and then put the second and third lamps on his shoulders. The granted-man will be supported by many people to keep the lamp during the ritual.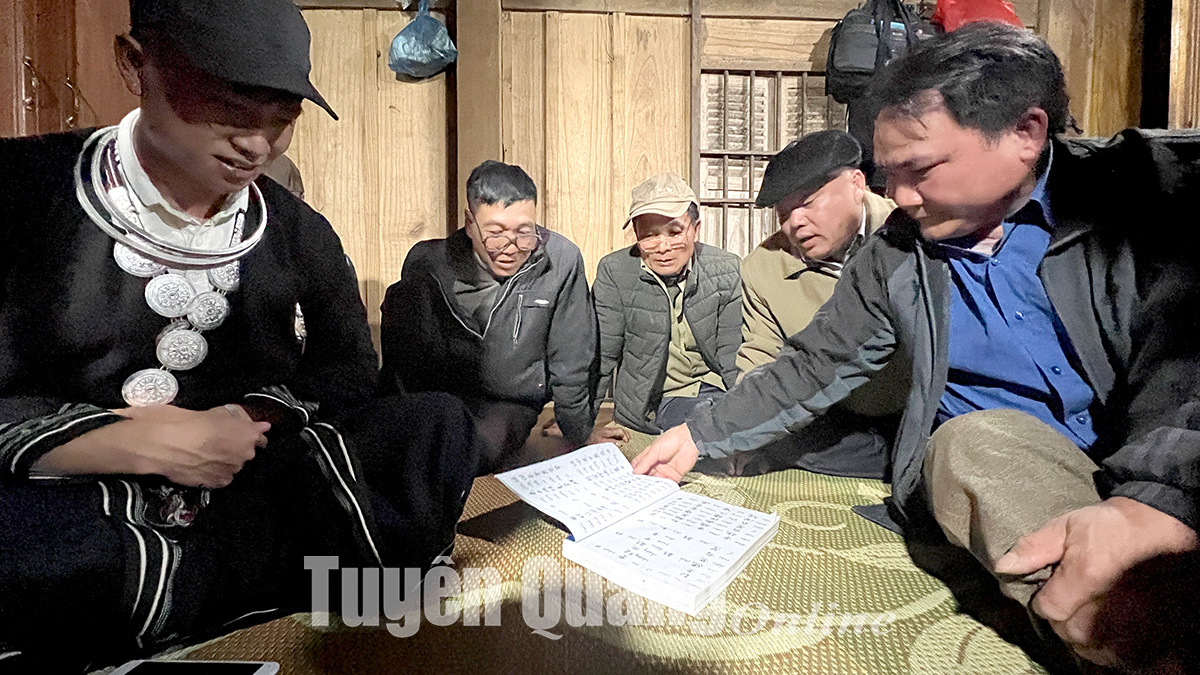 The man will listen the forbidden things, vows, educational meanings from the shaman.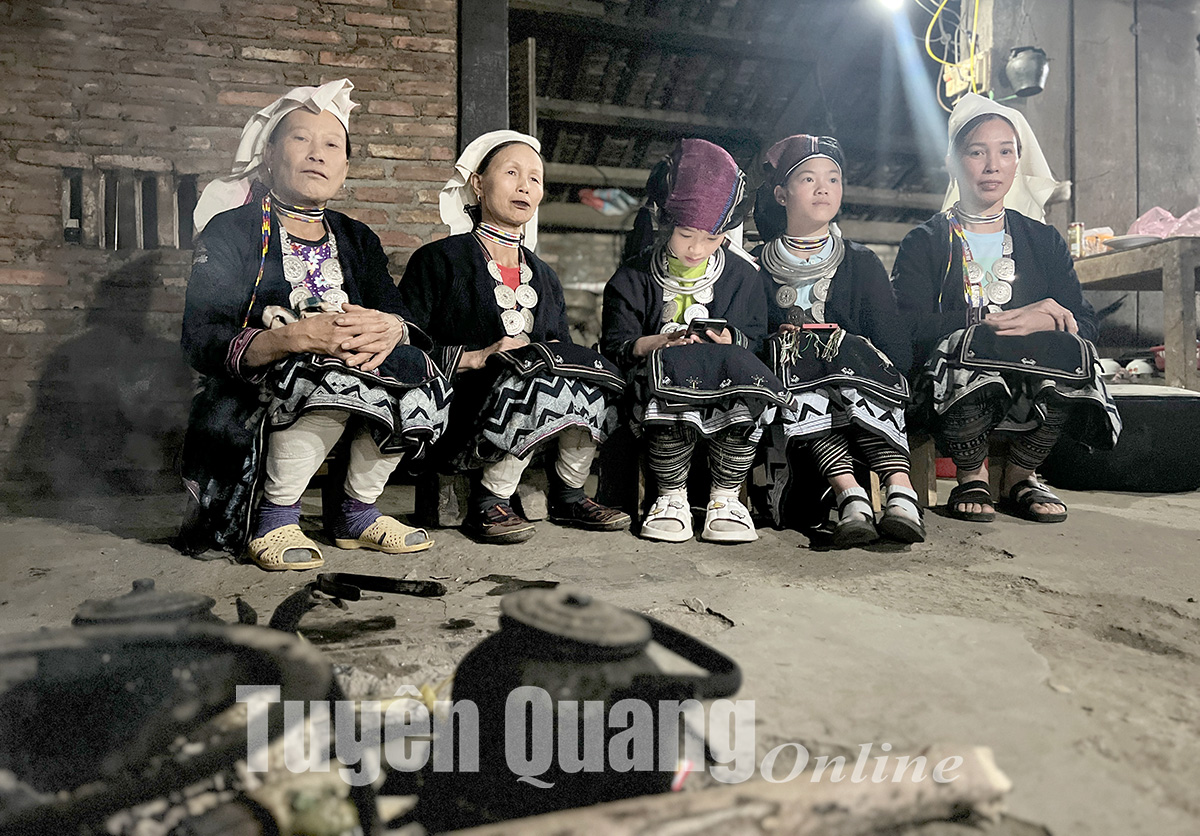 Meanwhile, Dao Tien women are always present at the ceremony, supporting the family to welcome guests.
The head of the family Ban Van Chanh (R) shares that the Dao Tien people must avoid having sexual activities and keep their bodies clean before and during the ritual. After completing the formalities of the ceremony, the Dao Tien people believe that they have been recognized and protected by the gods and ancestors.
'Cap sac' ritual of the Dao Tien people in Hong Thai commune (Na Hang) contains many traditional cultural values and has a profound humanity meaning.