In the highland districts of Lam Binh and Na Hang for many generations, the women of the Tay, H'mong, Dao, Pa Then ethnic groups have always worked hard at the loom to keep the traditional brocade weaving profession. From skillful hands, women have woven extremely special brocade sheets.
Brocade cooperative in Lang Can town (Lam Binh) was established in 2020 with 20 members, mainly Tay and Dao women who have mastered the brocade weaving craft. Hoa Thi Nguyet, a member of the cooperative, said that brocade products of the cooperative are consumed by homestay facilities and brocade store. These products are mainly towels, pillowcases, and blanket covers, etc. Depending on each product, a textile worker earns a profit from VND200,000 - VND1.5 million per product. On average, each month, Nguyet can create 15-20 products to improve her income.
Dang Thi Duong, a Dao Tien ethnic woman in Khau Trang village (Hong Thai), shared that besides the impressive scenery, the beauty of brocade is a unique cultural feature that attracts tourists coming to Tuyen Quang. Therefore, right after developing homestay services, she has focused on decorating brocade weaving products in her homestay facility. This is also an effective to attract visitors coming to Khau Trang, Hong Thai.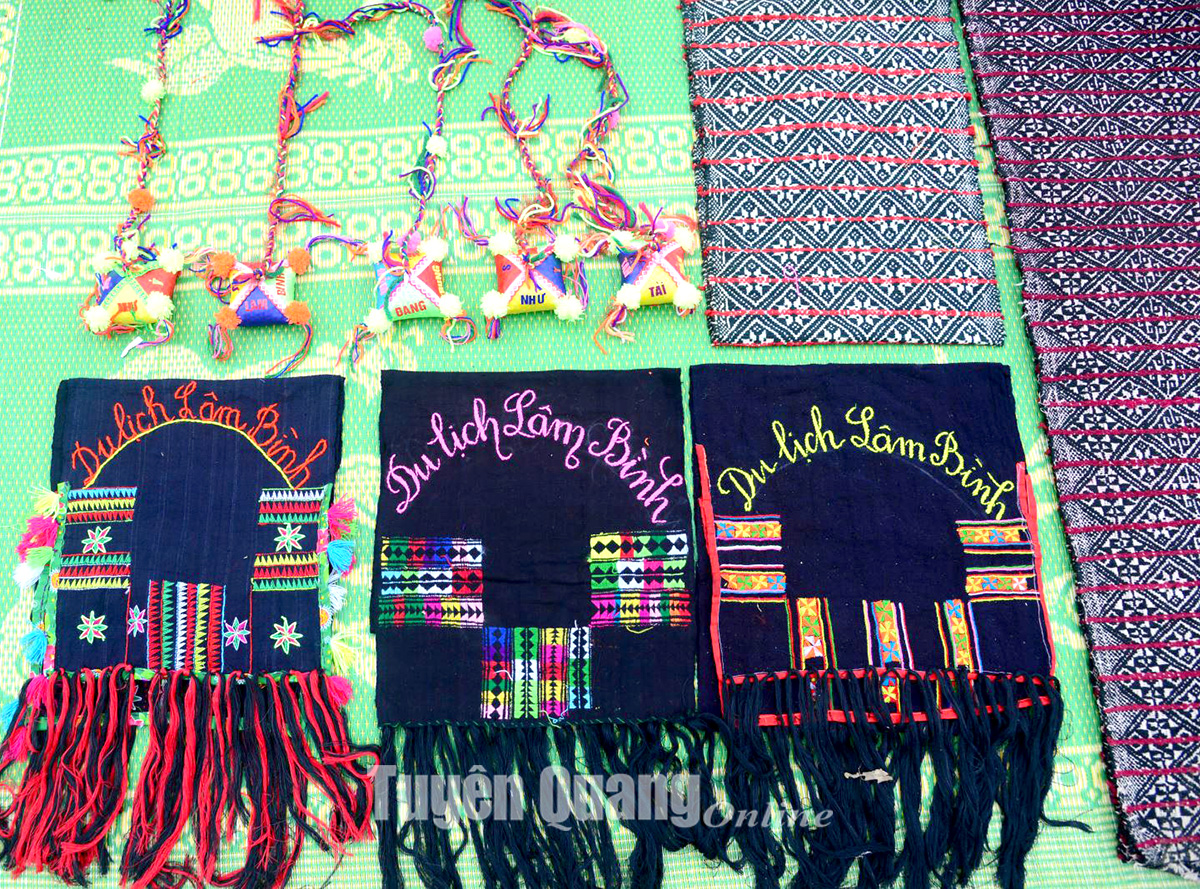 Souvenir products not only increase the surplus value for the tourism industry but also are one of the solutions to promote the image of Tuyen Quang to tourists both inside and outside the province. The development of souvenirs from brocade needs a long-term strategy to have the right direction to develop culture associated with tourism in a sustainable way.