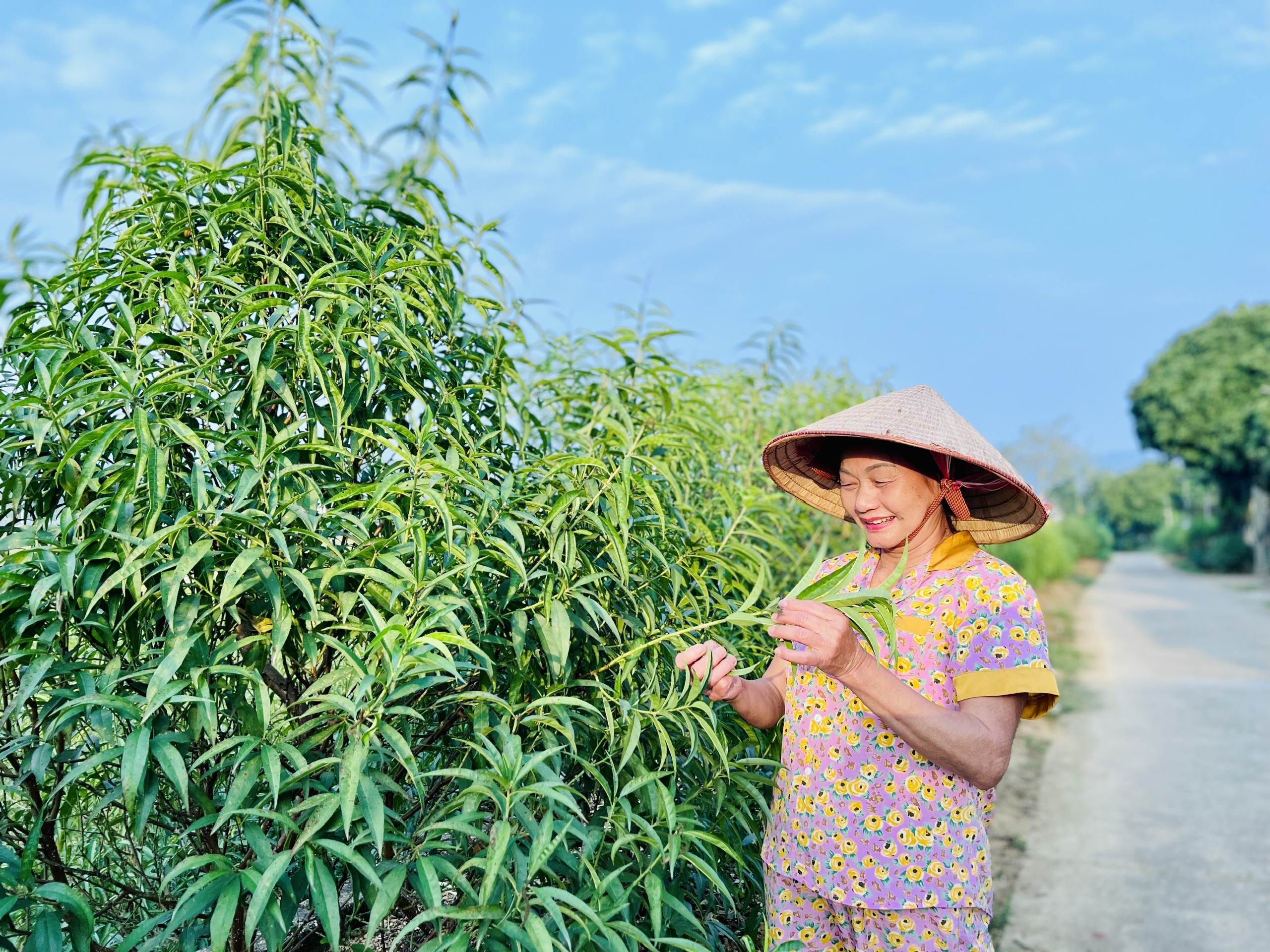 Vu Thi Bich in group 8, Nong Tien Ward (Tuyen Quang City) talked about her experience of plucking peach leaves.
This work requires meticulousness and feats of the peach gardeners. With one hand holding the branch lightly, one hand stroking the leaves, the plucking movement must be done in the direction the leaves grow up, and when plucked backwards, all the "peach eyes" will be lost.
Vu Thi Bich, a peach grower in group 8 shared, this step of plucking leaves is extremely important to determine the future beauty of the peach tree.
In order for the peach tree to flower on time in spring, people have to "watch the moon" from last year's mid-autumn festival. This is just one of the secrets of growing peaches from many years of many peach growers.
Duong The Phuc in group 9, Nong Tien Ward (Tuyen Quang City) has just finished plucking peach leaves.
Duong The Phuc in group 9 as still applies that secret for many years. He explained that as with other crops, he says, weather is still the most important factor. On the occasion of the Mid-Autumn Festival, "if the moon is cloudy, it will be cold, and if the moon is clear, it will be hot".
For Phuc, this year the moon is a bit cloudy, so the flowering is slower. He optimistically said, the climate is warmer but the rain is not much, so this year, peach trees will definitely have more flowers.
In addition to the secrets of that, many peach growers also have their own ways to dig flowers in time for Tet such as stopping peaches to bloom or stimulating flowers to bloom…
Over the years, many households have made a good fortune from planting peaches, building big houses and buying beautiful cars. The average revenue from peach cultivation is about VND300 million per hectare per year.