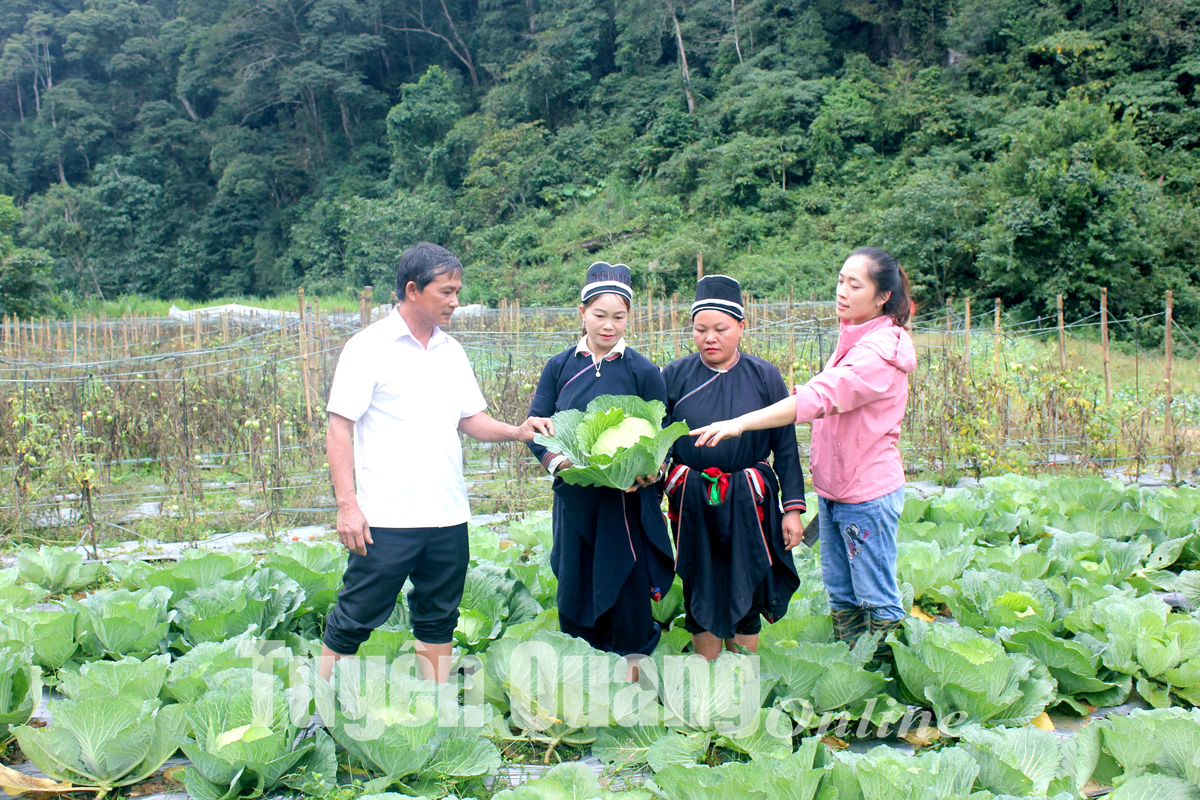 The vegetable garden of the cooperative.
Cao Duong village is located at an altitude of nearly 1,000 meters above sea level. With a cool climate all year round, Cao Duong is considered as "Sa Pa" of Ham Yen District. Normally, after harvesting the summer rice crop in October, the land is left untouched during the winter. However, nearly 2 years ago, on those fields, green vegetable fields began to grow.
In 2021, Cao Duong Vegetable - Herb Cooperative was established with 8 participating members. The cooperative has leased back nearly 20 acres of land from the local people and then mobilized and guided them on safe off-season vegetable growing techniques in the direction of organic standards.
Due to growing vegetables off-season, consumption is very favorable, the price in the garden is higher. The selling price of cabbage, kohlrabi, tomatoes at the garden ranges from VND10,000 to VND25,000 per kilogram.
The members of the cooperative have made the most of social networks such as Facebook and Zalo to introduce and sell products. As a result, the cooperative's vegetable products were sold at Tam Huong and Sang Nhung clean food stores.
In 2022, the cooperative grew 3 crops of vegetables, with an output of 48 tons of vegetables, bringing a turnover of VND336 million.
In the coming time, the cooperative will develop and expand the vegetable growing area. From this cooperative model, local authority will mobilize farmers to respond to the movement of growing clean vegetables, contributing to improving income and creating a habit of producing and consuming clean vegetables in the community.