Tan Tao chicken is a local chicken breed in Tan Tao Hamlet (now is Group 1), Doi Can ward, which is raised in the garden according the standards of semi-organic form, corn or paddy feed combined with earthworms without industrial animal feed.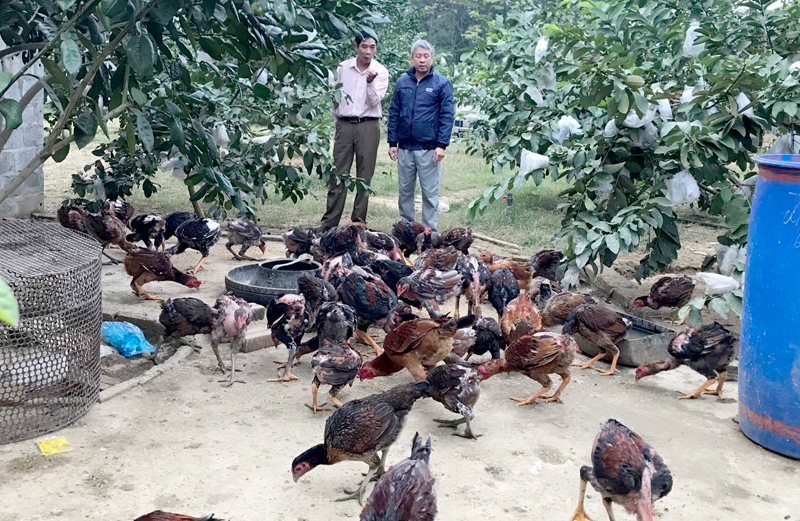 Local people in Group 1, Doi Can Ward, Tuyen Quang City exchanging experiences in Tan Tao chicken raising.
Tan Tao chickens have features of blond legs and skin, and naturally grazed in the garden. Therefore, their delicious meat has a distinct fragrance. Tan Tao Chicken meat can be processed by boiling, roasting, steaming, or frying with salt.
Tan Tao chicken has a higher selling price than other kinds of chickens ranging from VND20,000 - VND50,000 per kg.
Doi Can Ward People's Committee has encouraged local people to expand the scale of breeding as well as applying a semi-organic breeding process in order to improve the quality of chickens and develop the Tan Tao chicken brand.