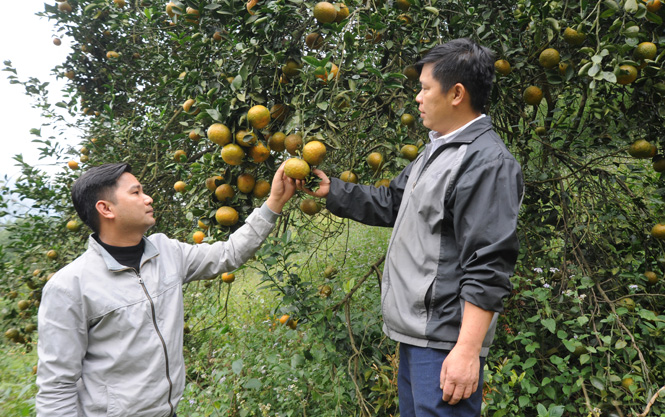 King orange garden under VietGAP standards of Nong Van Doan's family, in Na Luoc Hamlet, Phu Luu Commune bringing about high economic efficiency.
Phu Luu Commune has 2,400 hectares of oranges. On average, each household in the commune possess more than 1 hectare of orange cultivation area. Over 40,000 tonnes of king oranges are harvested per year.
To date, 7 cooperative groups in Phu Luu Commune have grown oranges meeting the Vietgap standards with a total area of about 300 hectares of king oranges.
Phu Luu is known as a commune which has many billionaire farmers from growing oranges. Each orange crop not only increases the orange growers' prosperity, but also creates jobs for many workers inside and outside the commune.
In October 2020, the Intellectual Property Office of Vietnam under the Ministry of Science and Technology signed a decision to certify the registration of geographical indications for Ham Yen king orange.