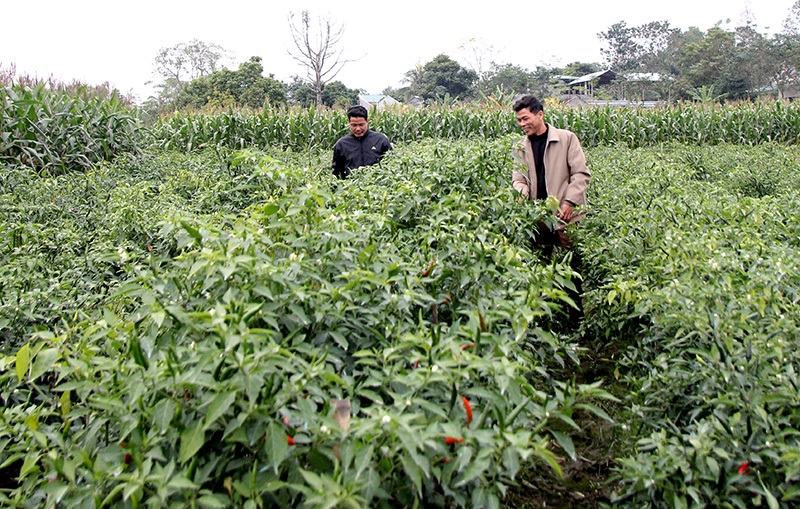 Mr. Nguyen Van Giap (on the left), in Hop Hoa Hamlet, Ninh Lai Commune harvesting chili in the winter crop.
In vegetable fields in the communes of Thien Ke, Son Nam, Dong Tho, Tu Thinh, Dai Phu, and Ninh Lai, winter vegetable crops including cauliflower, tomatoes, kohlrabi, and cabbage have been harvested by local people.
The selling price of kohlrabi, cabbage, cauliflower is estimated at VND12,000 - VND20,000 VND per kg while the selling price of tomatoes is ranging from VND25,000 - VND30,000 per kg, a rise of 1.2 - 1.5 times higher than the same period last year. With this selling price, vegetable growers can earn VND4.5 million - VND5 million per hectare.
Many localities in the district have also created a consumption market for agricultural products. As a result, many winter vegetable crops such as cucumbers, chili, and asparagus were purchased by traders in the the field. In addition, local enterprises have signed contracts for consumption, generating high income for local farmers in Son Duong District.