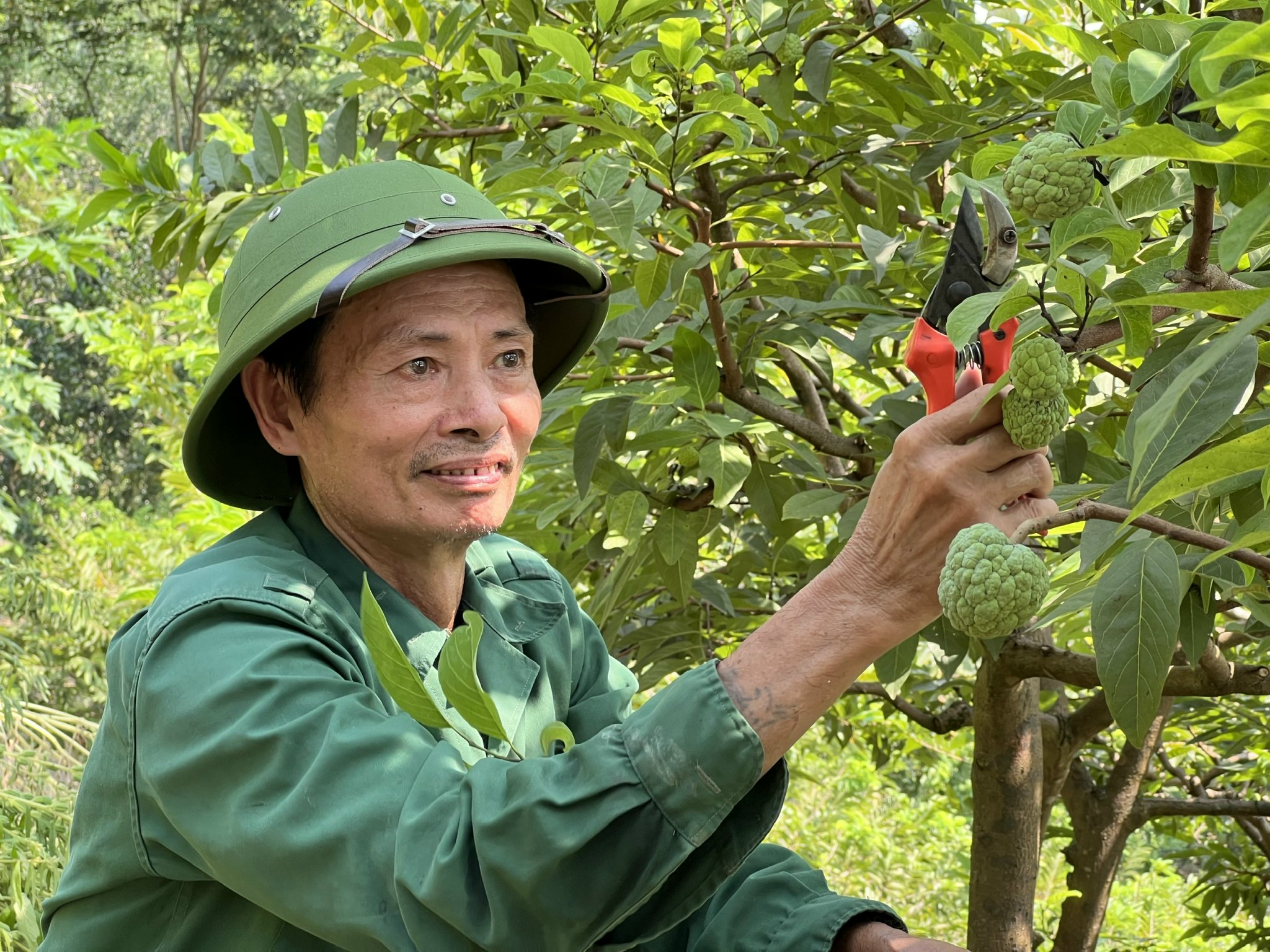 Hoat said that, at first, due to lack of experience, he planted and let the custard apple tree to pollinate naturally. Therefore, the trees bear a few fruits.
After many visiting custard apple orchards in the provinces of Lang Son and Quang Ninh, he learned the pollination technique for custard apple of growers. Then, he immediately followed their way.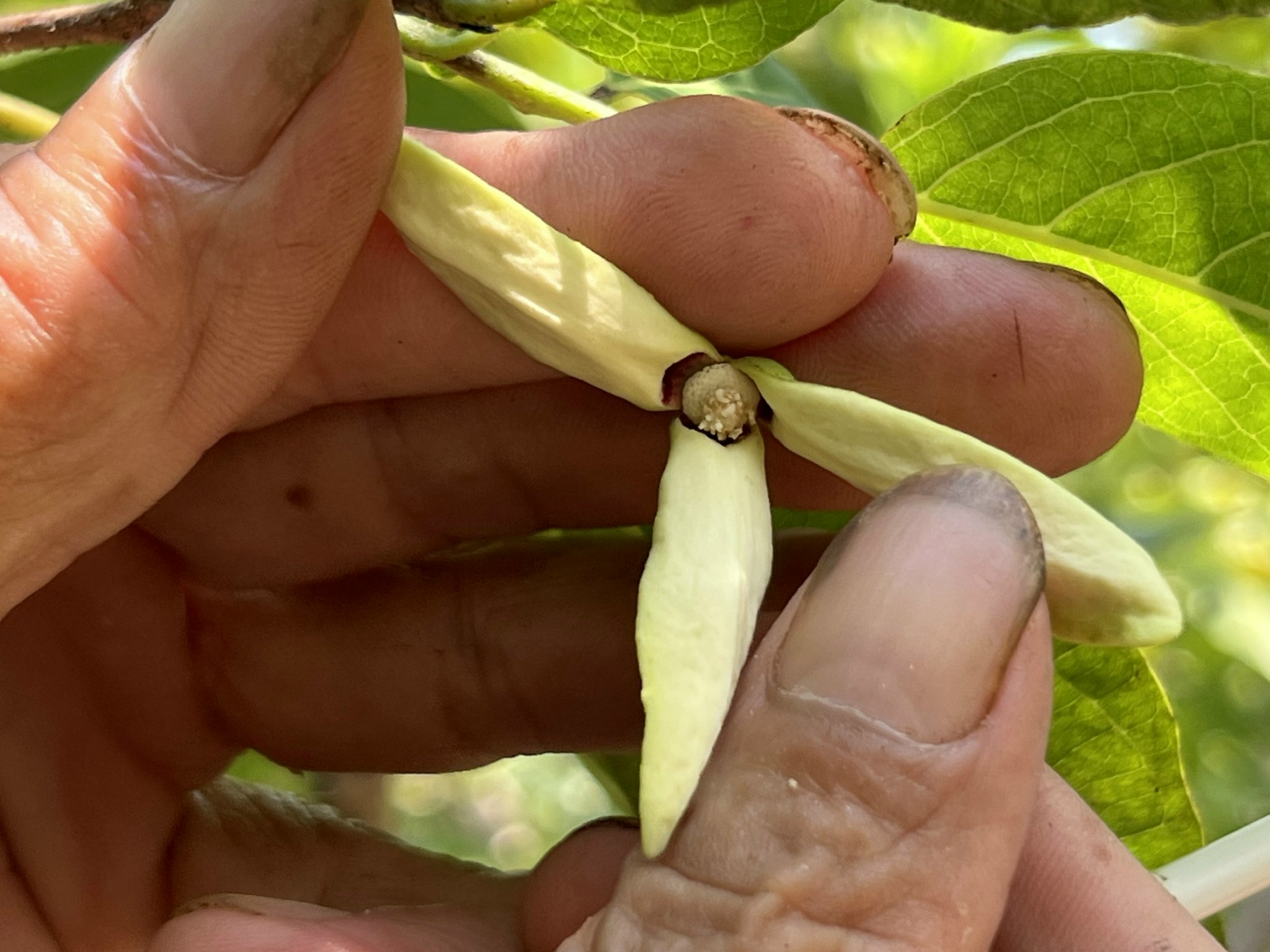 Hoat's tools to pollinate custard apple are quite simple. They are drinking straw that he "manufactured" to suit with his work. A straw called a vortex tube has a plastic tip trimmed like a crown. The other is the pollen tube. Whenever he goes to the garden, he put his tools in his pocket so he can work at any time.
Sunny days are the right time for Hoat to pollinate custard apple. He chooses the flowers with long, yellow-white petals and creamy white male stamens to collect pollen.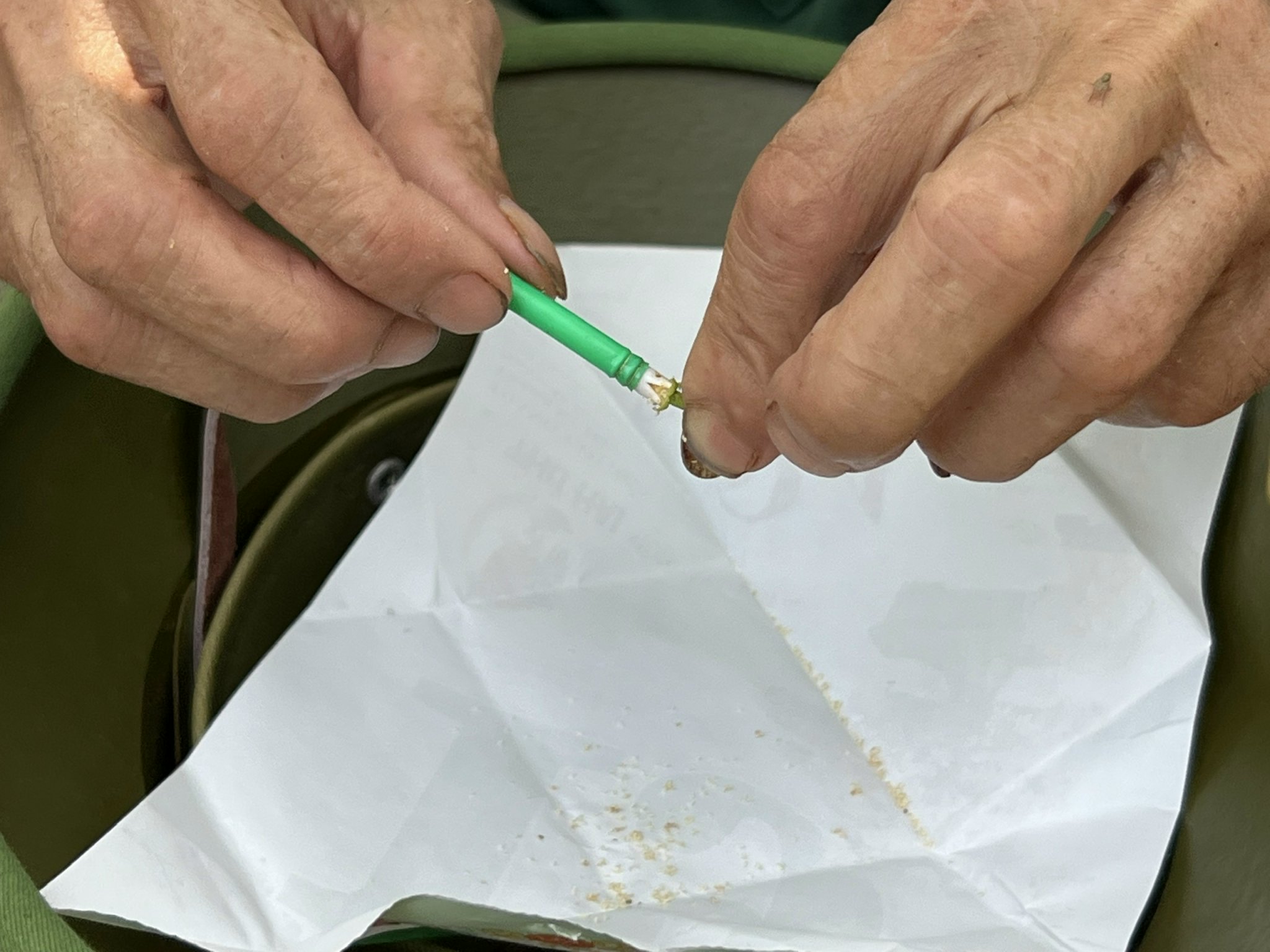 When the amount of pollen is enough, he uses the pusher tool to gently put the pollen on the flowers which need to be pollinated. The best time for pollination is from 8-10 am.
Thanks to this technique, Do Khac Hoat's orchard is the only custard apple garden in Luc Hanh that has a good harvest and a good price in the last custard apple crop. Nearly 2 hectares of custard apple produce 8.5 tonnes of fruit.
At the beginning of last year, his garden was selected by Yen Son Agricultural Service Centre to implement the topic of intensive farming and application of scientific and technical advances to produce custard apple according to VietGAP standards in the commune.
He hopes that these advancements will help his family's products in particular and Luc Hanh custard apple products in general improve their productivity and quality and soon achieve OCOP product.