The department advised them not to increase prices during the holidays in order to leave tourists with a favourable impression.
Currently Tuyen Quang City has more than 180 accommodation facilities and restaurants.

Visitors to Tuyen Quang City during the Tuyen Citadel Festival.
These days there has been a large number of visitors staying in the city, increasing the demand for food and accommodation services. Most restaurant are operating at their full capacity in order to provide the best services to tourists.
Visitors attending the Tuyen Citadel Festival are satisfied with the local hospitality services.
Ms Nguyen Cam Tu from Hanoi expressed her delight at such a unique festival.
She added that her family usually spends their weekends visiting various places and Tuyen Quang is their annual choice for the Mid-Autumn Festival because the service in Tuyen Quang is quite good while the prices are relatively reasonable.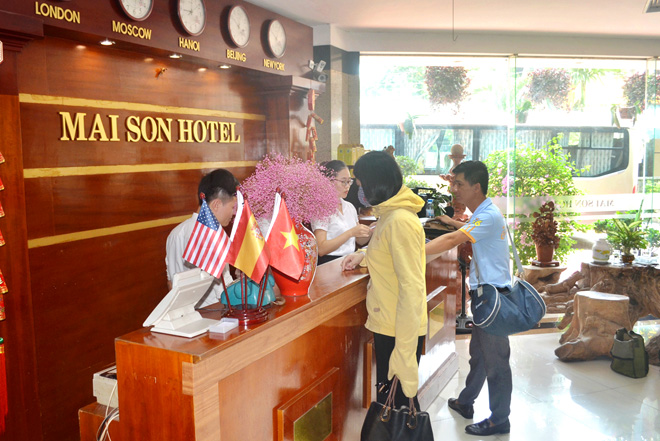 Mai Son Hotel in Tan Quang ward, Tuyen Quang City, welcomes visitors.
The Tuyen Citadel Festival has become a trademark of Tuyen Quang, thanks to its unique features as well as interesting services and specialties on offer. This is a great opportunity to help Tuyen Quang's tourism to take off.