Professional male athletes competing in the race.
At the closing ceremony of the tournament, the organising board presented 10 first prizes, 10 second prizes, and 10 third prizes to professional individuals and teams. In addition, two first prizes, two second prizes, and two third prizes were granted to amateur winners. Consolation prizes were also given to athletes finishing the race in fourth to tenth place.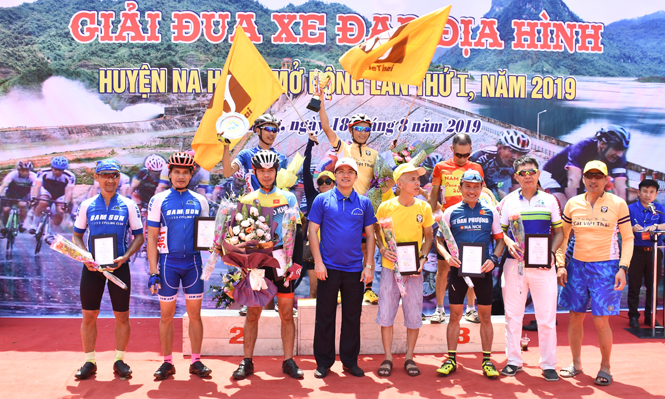 The Organising Board presents prizes to athletes with outstanding achievements.
On the occasion, the Tuyen Quang City Bicycle Club presented 15 bicycles worth VND20 million (US$860) to needy students in the district.