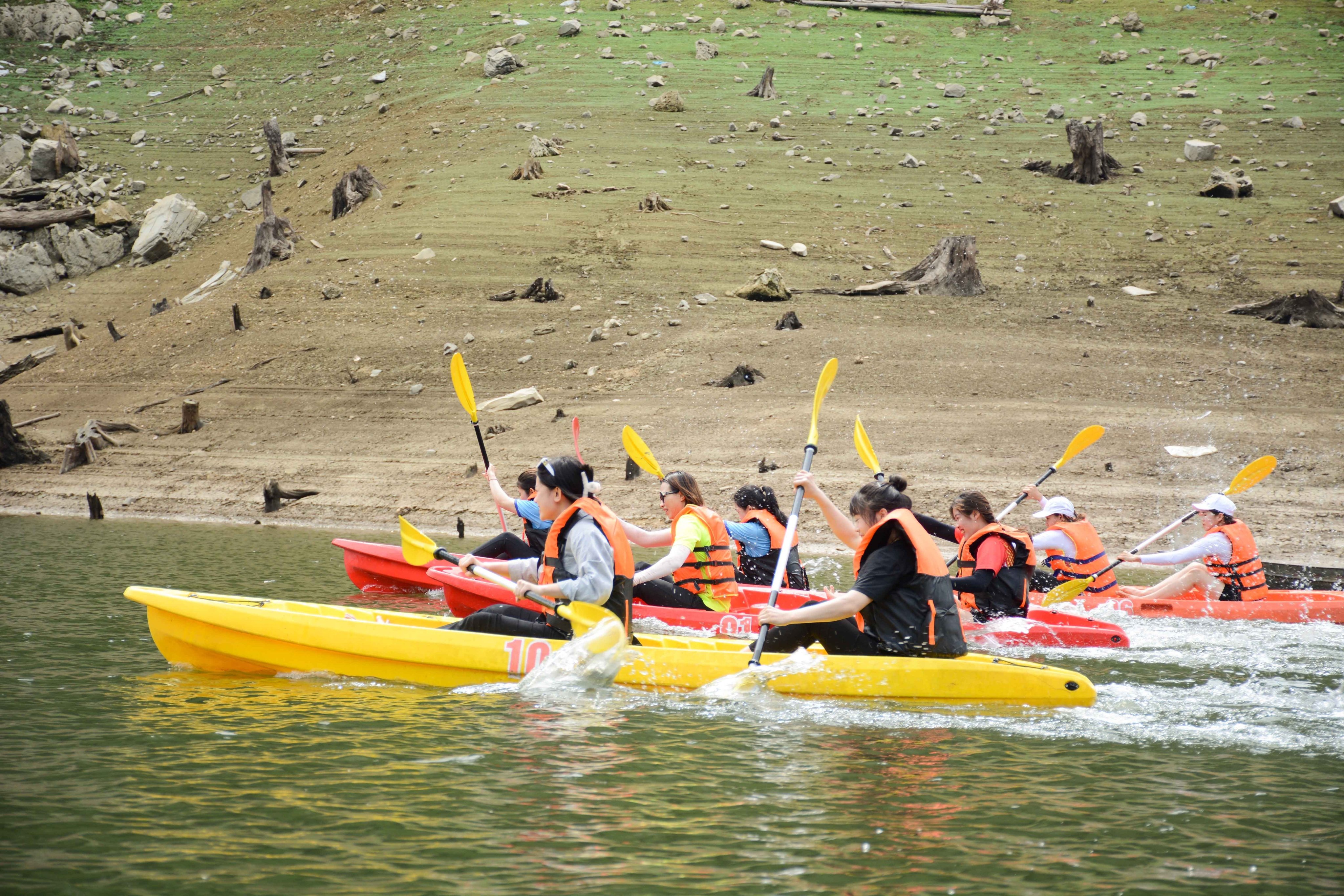 Kayak tour is a new "trend" of young people in Tuyen Quang.
During the journey to discover destinations such as Khuoi Nhi waterfall, Khuoi Gun waterfall, Coc Vai, and Song Long cave, visitors can be able to breathe in the fresh air with gentle breezes rippling on the lake surface.
Kayaking also requires the participants' dexterity skill, which is the rhythm of movements between the two members. In addition, participants are recommended to wear life jackets in order to prevent the incidents.
Chuc Thi Man, a boat owner in Thuong Lam commune (Lam Binh) shared that, Kayak tours on Na Hang - Lam Binh lake has been operating for 3 years, attracting a lot of tourist both domestic and foreign tourists.
Kayak rental price is currently VND70,000 per first hour and gradually decreases for the next hours. It is a very reasonable price to please visitors.