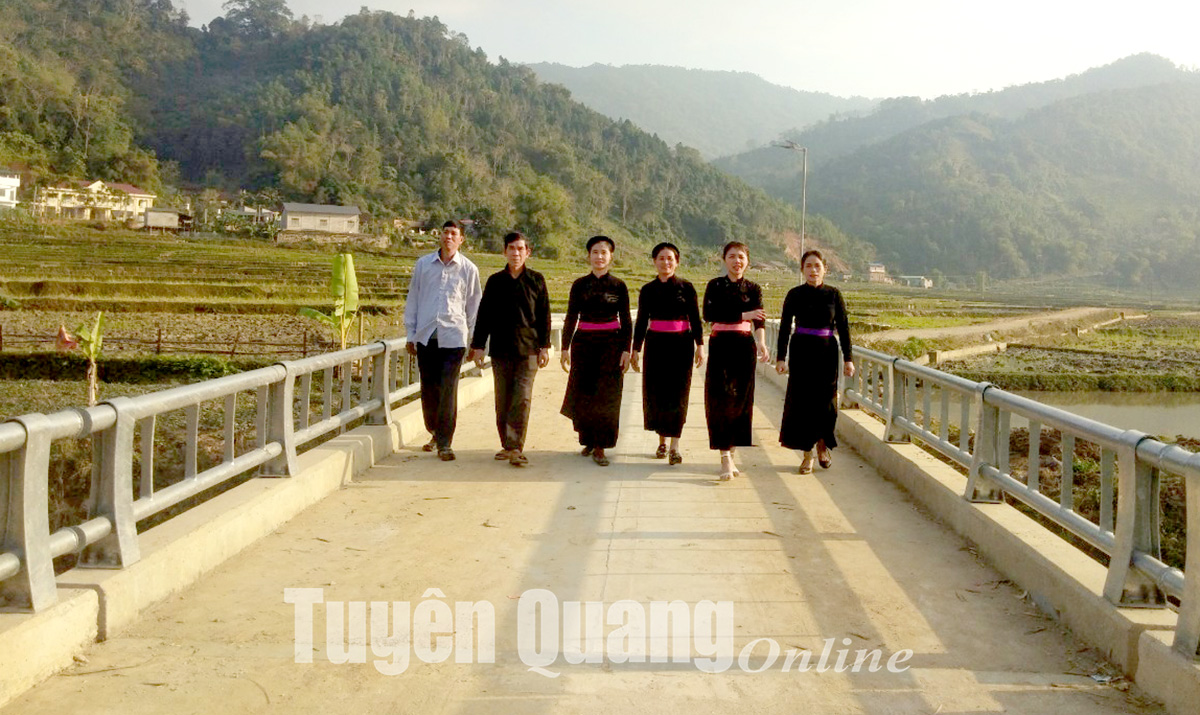 A new residential bridge in Dong Da.
Thuong Nong Commune has 9 hamlets. Although each village is inhabited by Tay people, only Dong Da Hamlet has still retained all the unique traditional cultural values of the Tay ethnic group.
This year, local people in Dong Da have contributed over 1,300 labors, transported soil and stones to build embankments, bridges and concrete roads.
Therefore, at the beginning of 2023, Dong Da has 3 new bridges, including Nam Lo, Vang Vai, and Dong Da bridges. These bridges have solved the needs of travel and trading of people.
Currently, the hamlet has more than 20 hectares of Khau Pai and Khau Lang sticky rice production according to 3-star OCOP standard, which is a key consumer item, especially during Tet.
Dong Da is expected to be a strongly changed in locality in the near future.