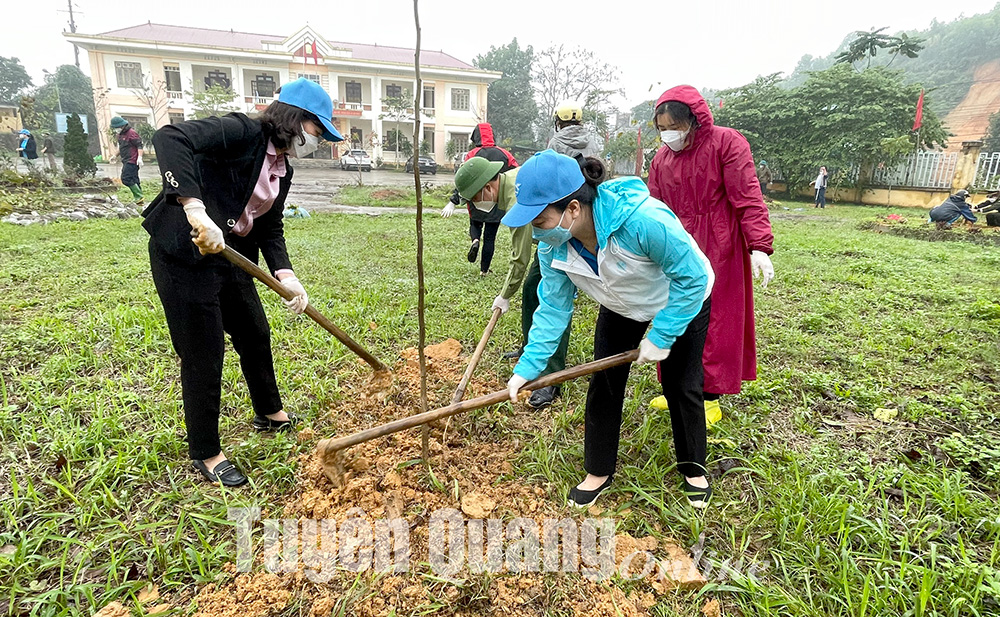 The year 2022 ends with impressive numbers, when Tuyen Quang completed planting nearly 11.6 thousand hectares of forest, reaching 148% of the year plan. The number of areas supporting afforestation with high-quality seedlings reached over 2 thousand hectares, equivalent to more than 2.8 million seedlings. The whole province planted 1,725 million trees, equivalent to an area of over 1.2 thousand hectares, reaching 143.7% of the plan in 2022.
In Chiem Hoa District, this year's tree planting festival was carried out in Phuc Thinh Commune, on an area of 1 ha of forest land of Chiem Hoa Forest Company.
In Trung Minh (Yen Son), the movement of planting trees has achieved positive results. The forest coverage rate of this commune is currently 80.9%.
Lam Binh District this year plans to plant 452 hectares of new forest, which focuses on indigenous crops.
In 2023, the whole province plans to plant 9,700 hectares of concentrated forest. Implementing Resolution 03 of the Provincial People's Council, in 2023, the province will continue to support people with 2,704.5 hectares of forest tree varieties, including more than 2,092 hectares of acacia hybrid, the rest are some indigenous tree varieties.