In a document sent to health departments on July 22, the Ministry also asked local health agencies to intensify sample taking towards the early detection of new cases while promptly isolating outbreaks.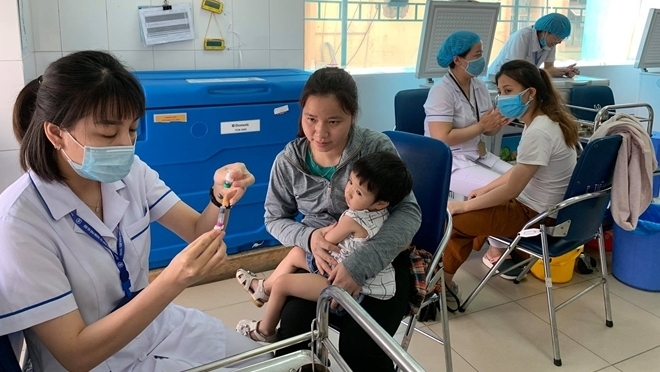 Local health agencies will organise additional vaccination against diphtheria disease. (Illustrative image).
The ministry also directed the implementation of prophylactic antibiotic treatment for all people who have had close contact with infected cases and are at risk of infection.
Priorities should be placed on early diagnosis and treatment of patients in order to minimise the number of serious complications and deaths.
Local health agencies also need to review those who have not been vaccinated nor fully vaccinated under the expanded immunisation programme to organise additional vaccination against diphtheria disease.
In addition, Departments of Education and Training in various localities have been advised to carry out preventive hygiene activities at educational institutions while the Department of Information and Communications should strengthen the dissemination of information on disease prevention to raise people's awareness of the disease.