In the past 5 years, the province's industry has had a breakthrough growth in both scale and production capacity, making an important contribution to the growth of the province's GRDP. By 2022, the province has 2 industrial zones and 6 industrial clusters attracting 39 industrial projects, basically filling up advantageous industrial zones and clusters.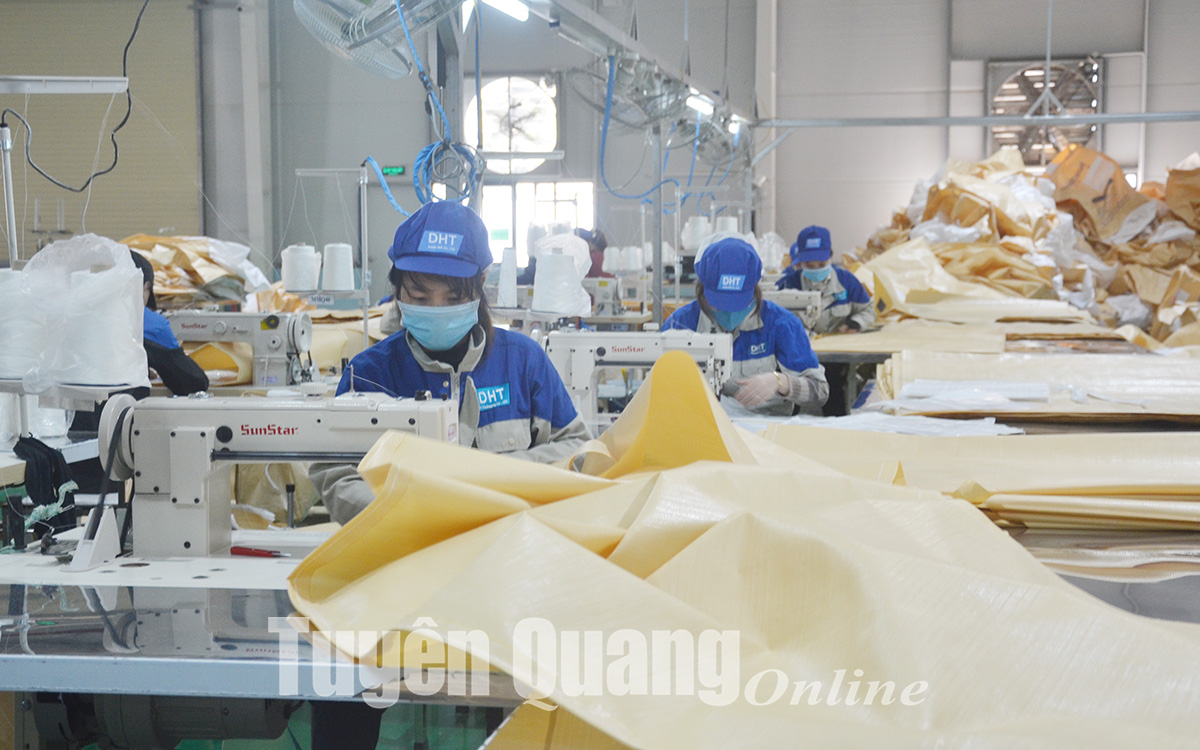 Workers at DHT Packaging Co., Ltd in Phuc Ung Cluster (Son Duong).
Phuc Ung industrial cluster (Son Duong) was established with an area of 75 hectare, of which industrial land of 43.04 hectares. This is an industrial cluster that promotes the role of the economic development engine of the district. Up to now, registered investment projects have reached 40 hectares, the occupancy rate is 92.9%, of which 11 projects have been implemented and put into operation with a total investment of over VND1,000 billion.
Since the establishment, Long Binh An Industrial Zone (Tuyen Quang City) has attracted many large national enterprises to implement projects and put them into operation. There have been 11 projects registered to invest in industrial parks, of which 7 projects have been put into operation and 4 projects are in the process of procedures and construction investment, the occupancy rate reached 90.3%. (including the expanded registration area of Tuyen Quang Iron and Steel Company Limited).
Sao Viet Co., Ltd is investing in 2 wood processing factories in Long Binh An Industrial Park, the total investment is expected to be VND100 billion. The plywood factory for export will be put into operation in December 2022. The furniture factory for export is expected to come into operation in the first quarter of 2024.
There are 8 projects in An Thinh Industrial Cluster (Chiem Hoa). The district has created all conditions for investors to invest in An Thinh Industrial Cluster. Currently, the occupied area is over 60%. The district continues to call for capital to invest in the complete construction of technical infrastructure of An Thinh Industrial Cluster according to the approved detailed planning.
Tuyen Quang Province strives that the province's industrial value will reach over VND27,700 billion and the industry organization structure in the province's GRDP will reach 24.7% by 2025.