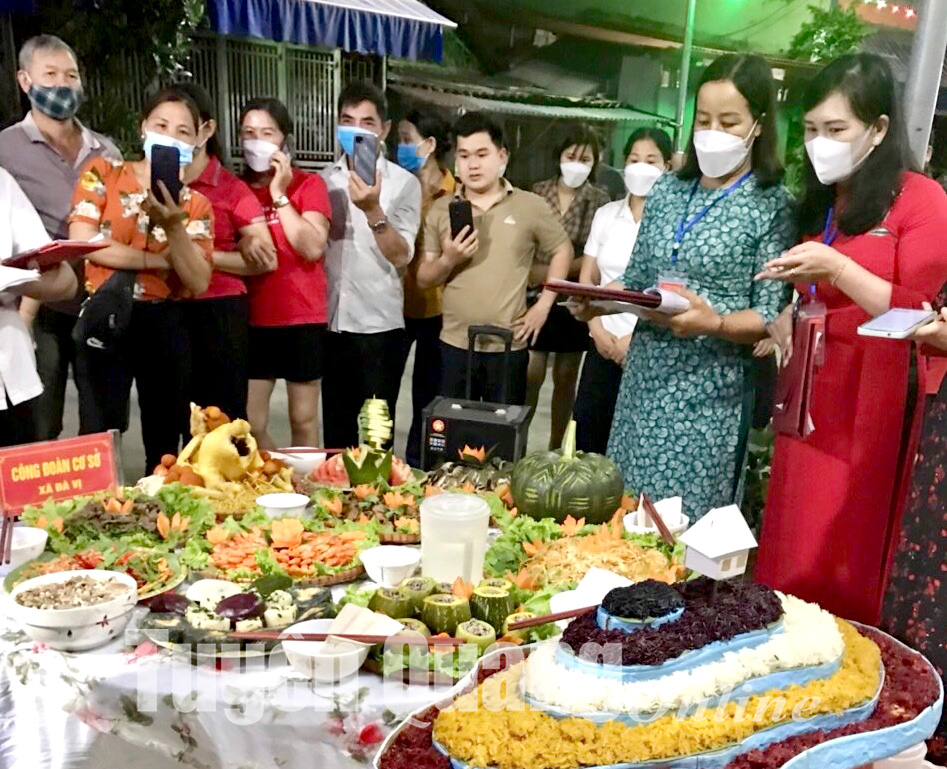 Visitors enjoy saving the image of food trays of ethnic people in Na Hang.
The attraction of the highland dishes thanks to clean ingredients such as black pig, hill chicken, Lo river fish, and wild vegetables, etc.
Nguyen Thi Tuyen, a tourist from Hanoi, shared that the dishes are not only delicious in quality but also ensure food hygiene and safety.
La Hoang Son, from Thai Binh was impressed with the presentation of dishes by ethnic girls. He expressed, the attraction of cuisine of Tuyen Quang comes not only from its own specialties but also from the simple way of promoting and introducing by the indigenous people. All create a cozy and intimate atmosphere.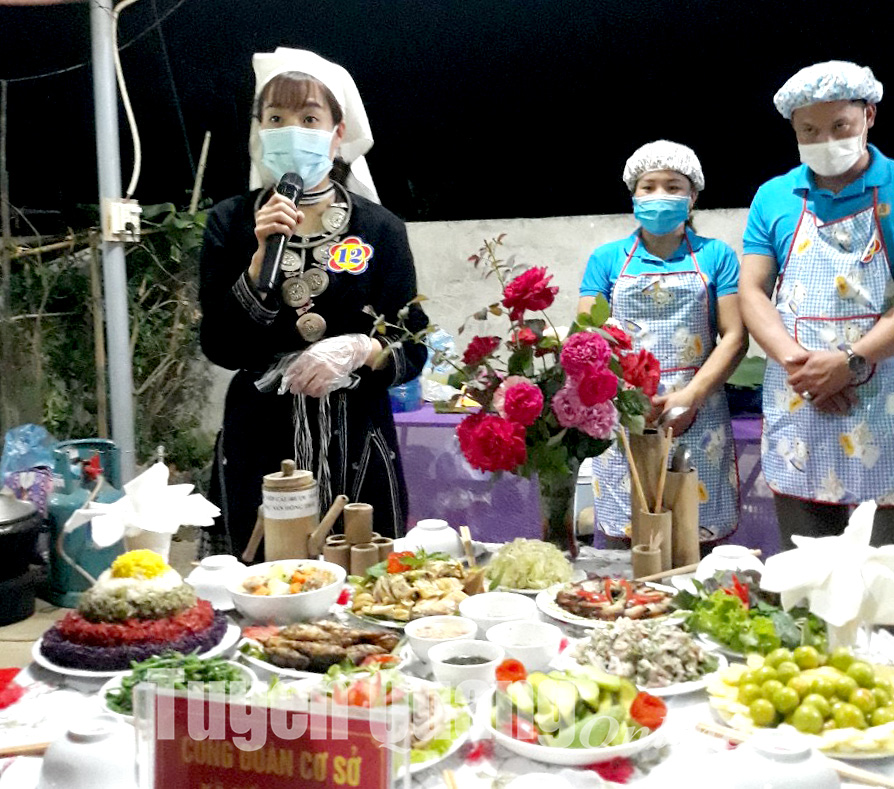 The charm of the ethnic girl in the introduction of the dishes made many visitors excited.
Thanks to cuisine, Na Hang have created its own attraction, imbued with the identity of the ethnic minorities.