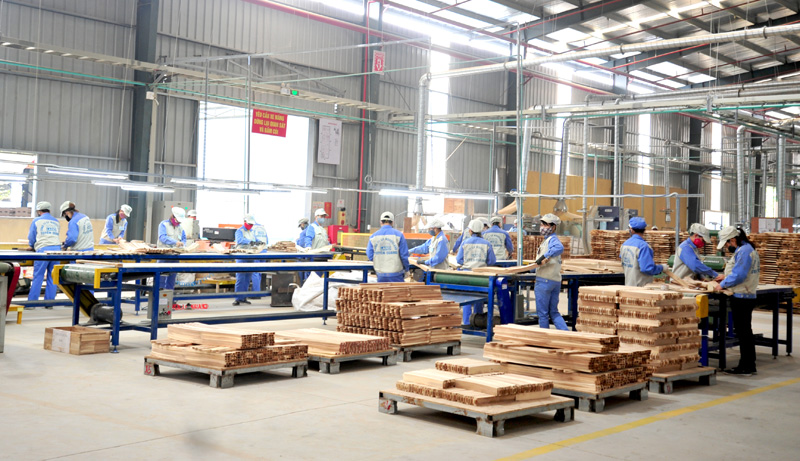 The working spirit at Woodsland Tuyen Quang Joint Stock Company during the first days
of the Lunar New Year.
That working spirit can be felt everywhere throughout the district, on construction sites, factories, and fields with the motto in people minds' "productivity, quality, efficiency and safety". This year, more than 1,000 employees of the Woodsland Tuyen Quang Joint Stock Company have been working on shifts since the sixth day of the Lunar New Year (Tet).
As planned, the 8A hydroelectric plant will start to generate electricity in June 2020, however the province is striving to accelerate the progress of the operation and to complete it two months ahead of schedule. Therefore, right from the start of the new year, the plant mobilised all its resources to ensure the continued and stable progress of the plant. During this year's Tet holiday, many workers stayed at the construction site, and were determined to speed up the process while still ensuring a higher quality of the building process, with an aim to generate the first turbine in the first quarter of 2020.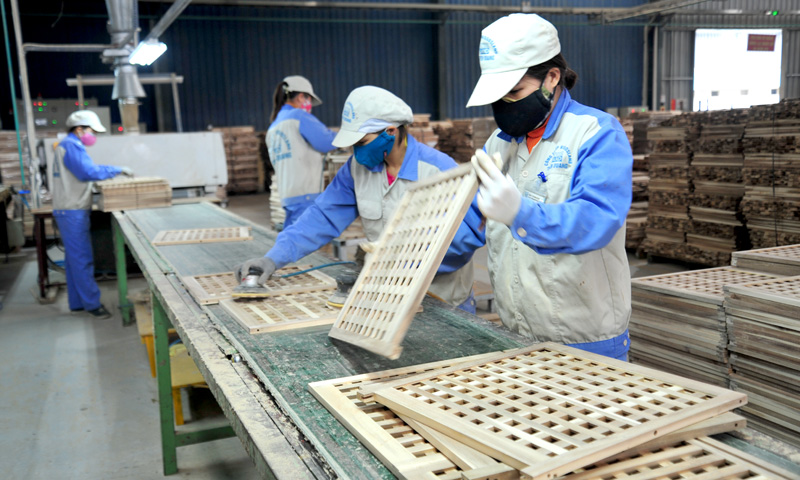 The agricultural sector has also lifting the working spirit since the beginning of the year. From the fourth day of the Lunar New Year, local farmers went to the fields to cultivate spring rice, with the goal of achieving the agricultural and forestry production value of over VND8.7 trillion, an increase of 4.1% compared to 2019.
Hop Thanh commune in Son Duong district is one of 10 communes striving to complete criteria for new style rural areas this year. Before the Tet holiday, 8 out of 17 hamlets of the commune raised their own funds to build 5,150 metres of rural road equipped with a lighting network. The commune has actively and impressively developed plans from the end of 2019 so that immediately after Tet, hamlets could begin to fulfil criteria for new style rural areas.
2020 is the last year to implement the province's five-year socio-economic development plan. With a vibrant atmosphere right from the beginning of the year, all branches and localities in the province are exerting efforts every single day, striving to achieve and exceed all the set targets.