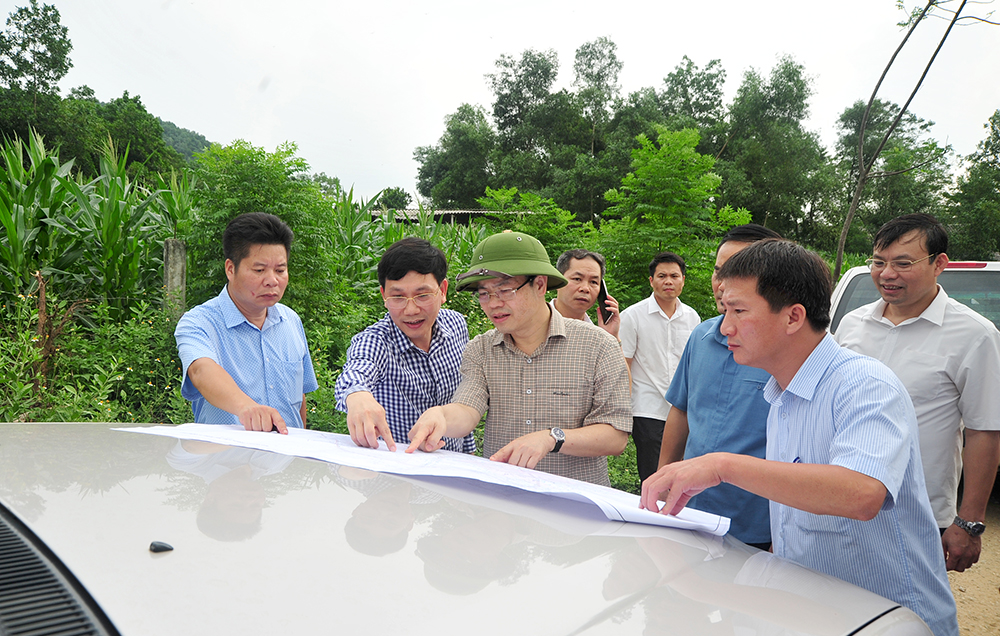 Tuyen Quang Provincial leaders and the transport sector coordinating with the authorities of Phu Tho Province to survey the construction of the Tuyen Quang - Phu Tho expressway passing Doan Hung district.
The expressway with 40.2km long, including 11km of road will be built in Tuyen Quang province and the rest in Phu Tho province.
Tuyen Quang Province has approved the compensation and site clearance for 594 out of a total of 594 households. The province has also planned to complete the approval of compensation plan and site clearance payment in January 2021.
The expressway is expected to start in June 2021 and complete and put into use in 2023.