The locality's climate and soil are suitable for tea trees, so the area dedicated to tea has been expanded annually.
The ancient Shan Tuyet tea area in Sinh Long, Hong Thai and Son Phu Communes in Na Hang District, has existed for the longest time in the province, with tea trees estimated at hundreds of years old. Shan Tuyet tea trees grew under the canopy of primary forests in high mountains, where the climate is cool. Each kilogram of quality Shan Tuyet tea costs about VND10,000 – VND20,000. The tea was packaged with beautiful designs and met food safety and hygiene requirements, becoming a unique tourism product of the localities.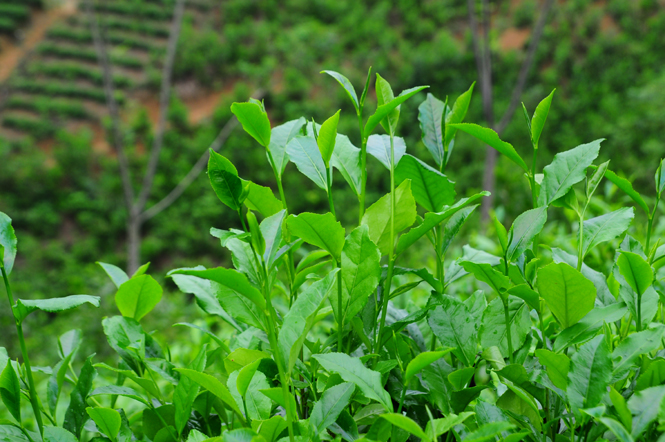 Tuyen Quang tea. Photo: Viet Hoa
After drying tea buds for the second time to develop the fragrance, farmers keep them in jars sealed by nylon bags. The tea can be aromatised with other flowers, such as lotus, jasmine and cholorantus, to meet thedesired taste of each person. The tasty tea will give a colour like honey and distinctive aroma when brewed. Tea tastes acrid firstly and then gradually turning to sweet. The tea has the most delicious taste when it is hot.
Currently, Tuyen Quang has 45 tea processing facilities. Several tea trade villages, such as Vinh Tan in Son Duong District, Lang Bat in Ham Yen District, and Ngan Son – Trung Long in Yen Son District, have granted certificates of trademark registration in accordance with VietGAP for their products.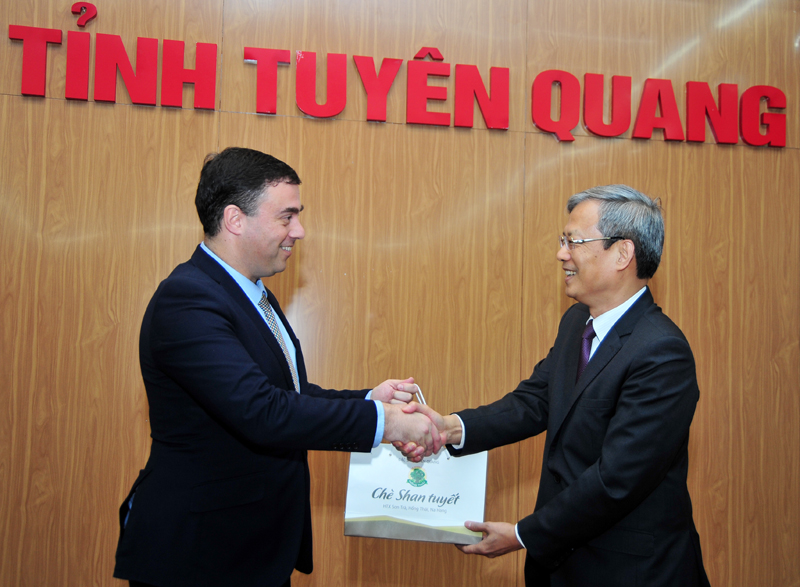 The Chairman of the provincial People's Committee presented the Israeli ambassador San tuyet tea.
Photo: Viet Hoa
In Tuyen Quang, the hosts often make tea for visiting guests. Enjoying tea is a unique cultural feature of local people.