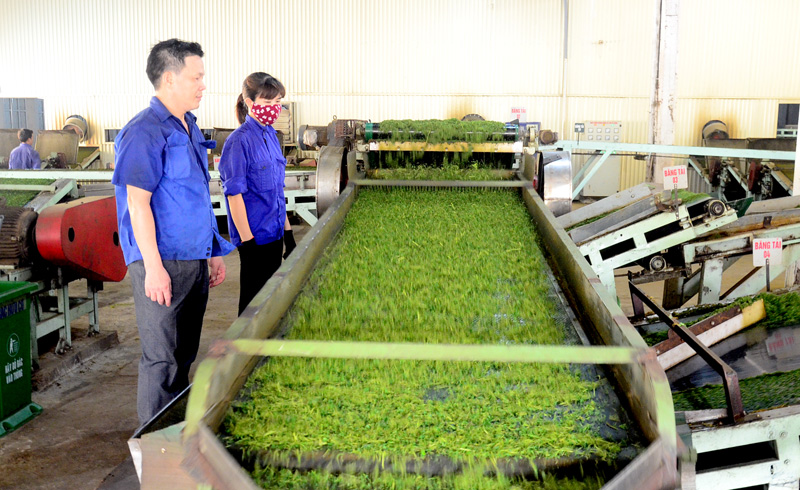 My Lam Tea Joint Stock Company produces tea bags for export to EU and US countries.
Accordingly, the annual output of fresh bud tea reaches about 64,000 tonnes, while sugarcane reaches over 535,000 tonnes, and timber forests reach over 800,000 cubic metre.
Currently, the number of enterprises in the processing industry is still small, only focusing on some products such as tea, raw wood and sugarcane.
In order to restructure agriculture industry to 2020, with an outlook to 2030, including processing agro-forestry products, Tuyen Quang is focusing on a number of key agricultural products, including sugarcane, tea, timber forests, bamboo; fisheries, agricultural and livestock products.
The province also encouraged enterprises to continue associating to develop raw material areas that to maximize the capacity of existing factories.