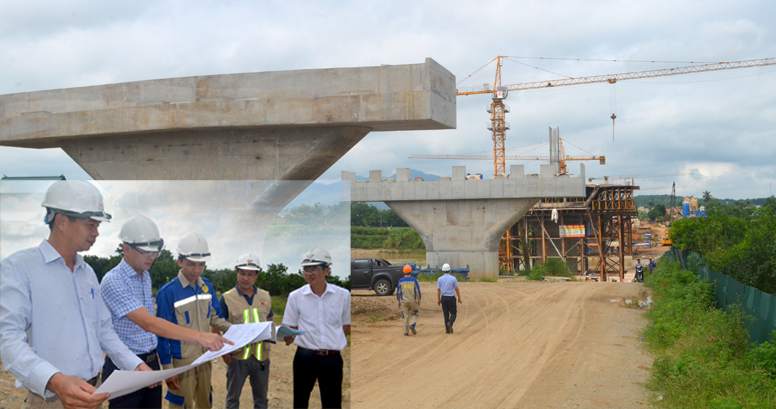 The construction of the Tinh Huc bridge
The bridge will measure 907.6 m in length and 16.5 m in width, with four lanes. It will also have sidewalks for pedestrians. There will be some expanded locations of the sidewalk to serve as a pit stop for pedestrians to enjoy the view. The approach road to the bridge is 7.5m wide. The project has a total investment of VND852 billion (US$36.63 million).
This is the largest bridge in the northern province of Tuyen Quang, built with modern technologies. The entire bridge is equipped with a LED lighting system that is programmed to automatically change colour.
The bridge is a significant project towards improving local infrastructure and expanding Tuyen Quang city on both sides of the Lo River in addition to tapping tourism - service potential and meeting travel and transport demand for socio-economic development. It is also expected to reduce the load on the Nong Tien bridge, which has deteriorated, contributing significantly to building Tuyen Quang city into a second-class city.
The main structure of the bridge is scheduled for completion by December 31, 2019.