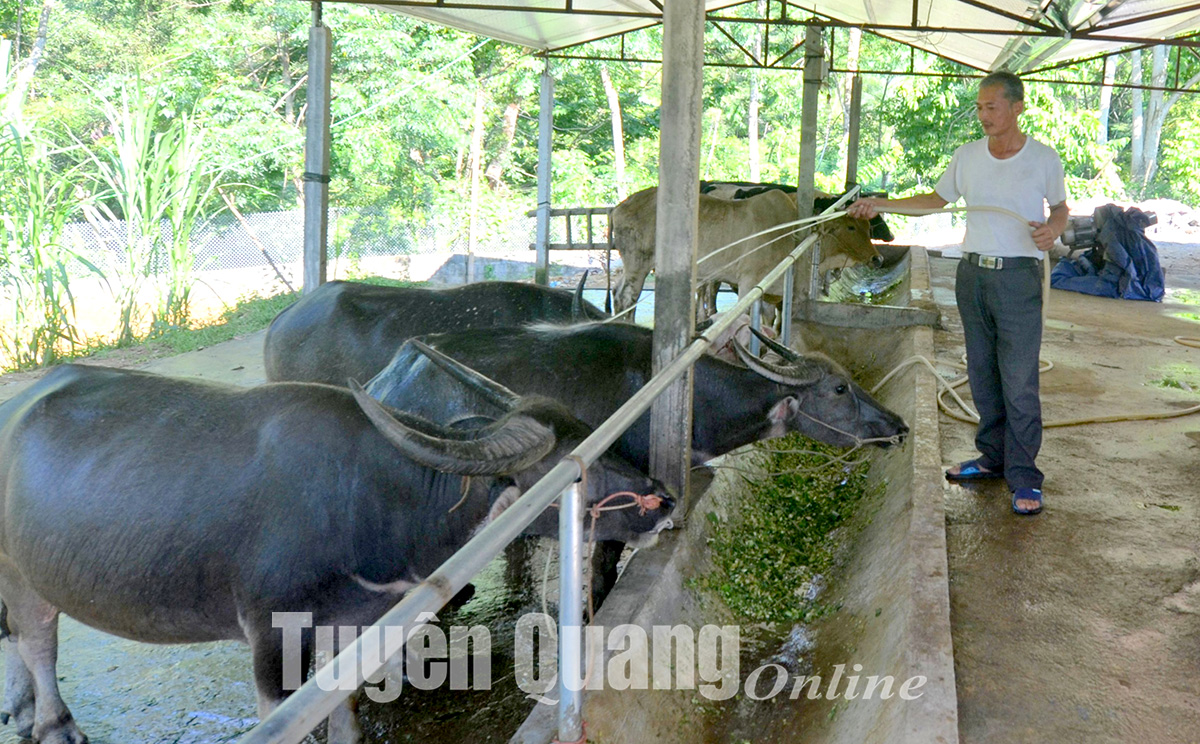 The model of buffalo raising of Luong Hai Tuyen's family in Nam Kep Hamlet, Hung My Commune, Chiem Hoa District.
The project will be implemented by the Agricultural System Research and Development Centre (Field Crops Research Institute) from January 2022 to December 2024. The total cost of the project is estimated at over VND3 billion.
The buffalo product protected under "Chiem Hoa" geographical indication is the first buffalo geographical indication in Vietnam. This is the premise for buffalo meat product of Tuyen Quang to be consumed strongly and approach foreign markets.