Tuyen Quang Province's pavilion of agricultural products at the first One Commune One Product (OCOP) Festival.
People in Hong Thai Commune, Na Hang District, harvesting Shan Tuyet tea.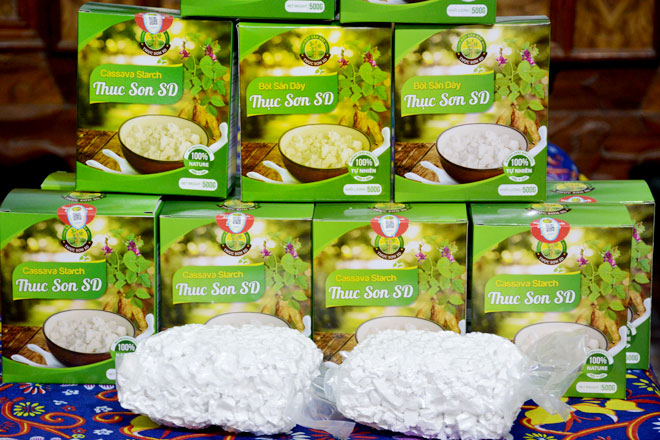 Cassava flour made by the Thuc Son Cassava Flour Cooperative in Son Duong District.
Phong Tho honey from An Khang Commune, Tuyen Quang City.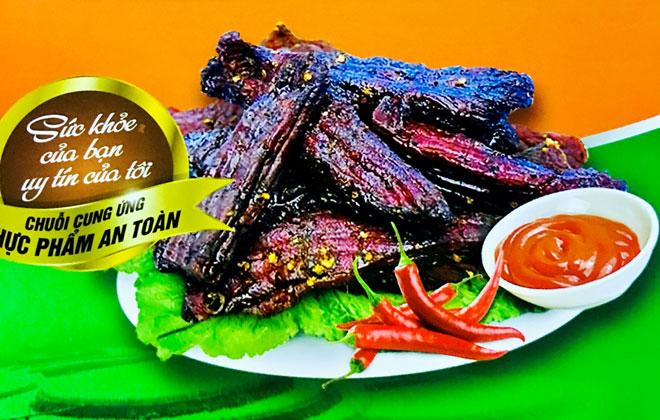 Dried buffalo meat from Tien Thanh Hi-tech Agriculture Cooperative in Yen Son District.
Potting ducks freely graze on streams in Minh Huong Commune, Ham Yen District.
Ham Yen thick-skinned oranges were recognised as one of the most favoured fruits in Vietnam.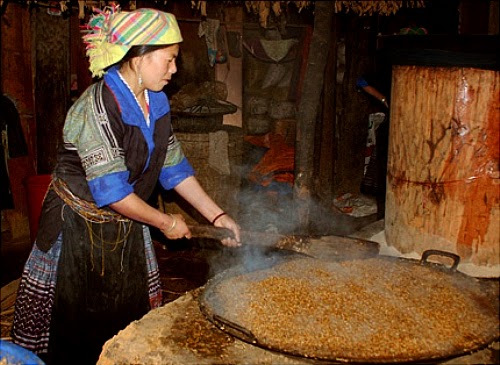 Na Hang's corn wine persists with a passionate flavour.
Banh gai (glutinous rice cake blackened in a concoction of edible leaves) is a delicious cake of Chiem Hoa District.
Hong Thai Commune's pears.
Xuan Van Commune's persimmons.
Com lam (sticky rice, coconut milk and taro stuffed in bamboo tubes).