Plum trees are planted according to the district's tourism development plan, contributing to imbuing the beauty of Lam Binh District through the eyes' tourists both inside and outside the province. Plum blossoms bloom in only a short time, during about 1 - 2 weeks. Therefore, visitors must choose the right time to admire the plum trees covered with flowers emitting a scent.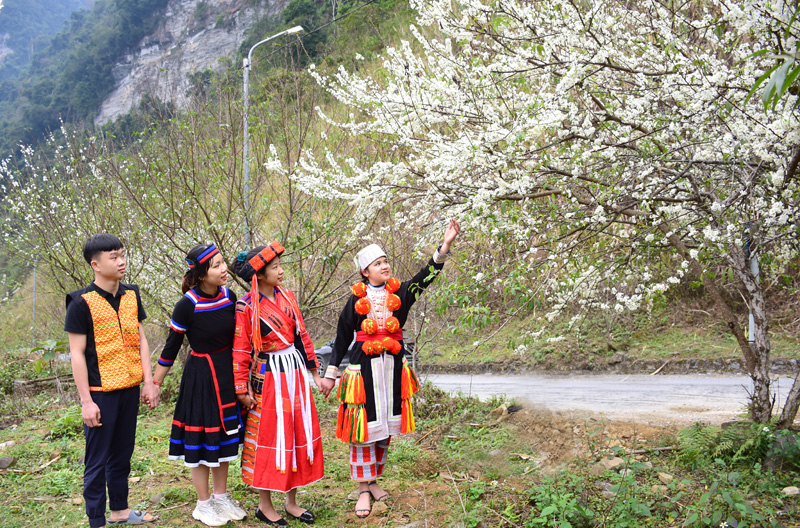 Plum blossoms bloom along the Khau Lac Pass (Lam Binh District).
A Tay ethnic girl in Lam Binh district shows her tenderness with plum blossoms.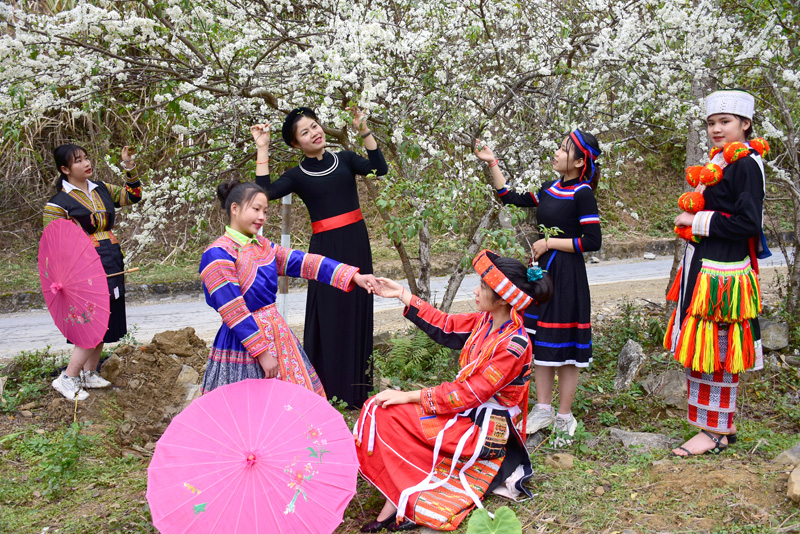 Khau Lac Pass attracts lots of people to come and take pictures with plum blossoms.
The plum blossoms are delicate like an 18-year-old girl.