The province's key task during this time is to support local enterprises and household businesses in restoring their business and production activities. The provincial authorities have also encouraged people to prioritise using local enterprises' products such as cement, wood, iron and steel.
Credit institutions have exempted and reduced their interest rates for six customers with outstanding loans of VND10.82 billion; as well as having rescheduled debt repayment deadlines for loans and kept the debt group for 24 customers with outstanding loans of VND 19,145 billion.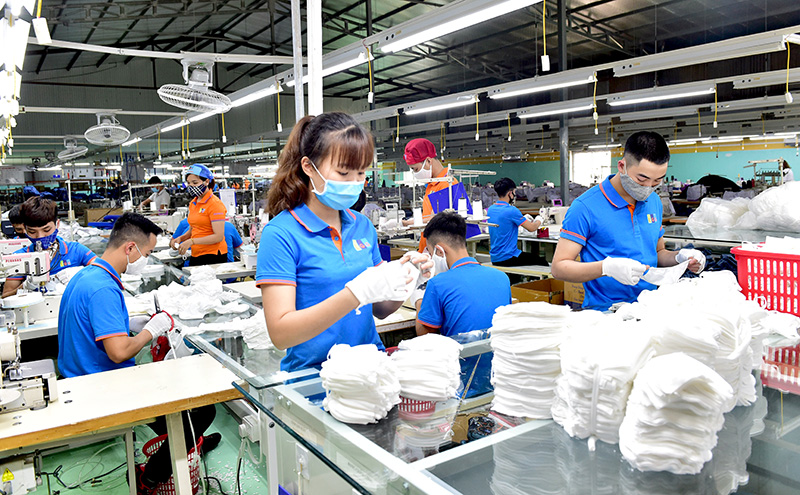 Workers from Tuyen Quang LGG Garment Corporation producing face masks to serve in the prevention and control of the Covid-19 pandemic.
Commercial banks in the province are continuing to offer credit packages with preferential interest rates for their customers. Tax agencies have also conducted tax exemption, reduction and deferral in line with regulations.
Many enterprises have proactively sought consumption markets for their products and ensured the improvement of their production capacities after the epidemic, including Woodsland Tuyen Quang Joint Stock Company, Son Duong Sugar Joint Stock Company and Tuyen Quang LGG Garment Corporation.
The province's orientation for agricultural and forestry development in the coming time will focus on promoting agricultural production. Local factories, cooperatives and farms will set plans to adjust their production scale according to market requirements.