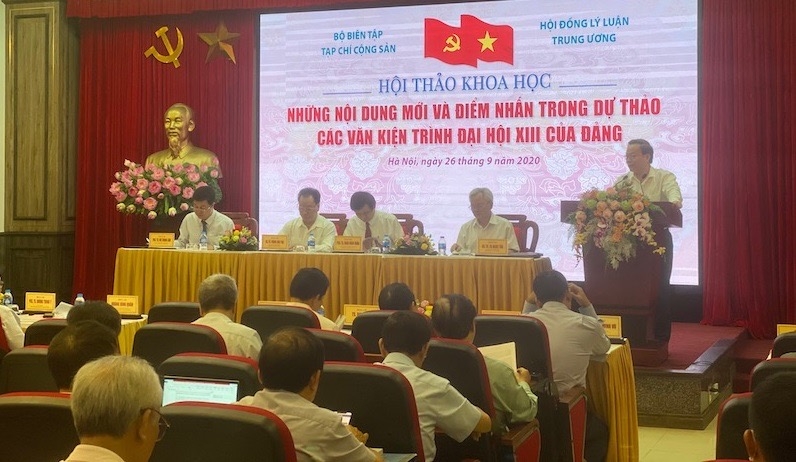 At the worshop.
The nearly 30 speeches and comments from leaders of departments, ministries and branches at the central level and scientists focused on analysing and clarifying a number of new contents and highlights of the draft documents submitted to the 13th National Party Congress,such as the overall assessment of the country's development after 35 years of renewal and lessons learned; development visions and goals with important milestones for the country; the renewal of growth models and restructuring the economy; the breakthrough role of science - technology and innovation in the new period; building and promoting human resources in the new era; creating a progressive and sustainable social welfare system; and ensuring social equity, among others.
Many delegates also analysed new points within the work of Party building and building a law-governed socialist state, thereby contributing many comments and recommendations on amendments and supplements to suit the conditions and situation in the country and around the world.
Addressing the worship, Permanent Vice Chairman of the Central Theoretical Council Phung Huu Phu spoke highly of the constructive contributions of scientists and leaders.
The Organising Committee will send theserecommendations to the sub-committee in charge of documents for the 13th National Party Congress to collect opinions and improve the documents before gathering further public opinion.