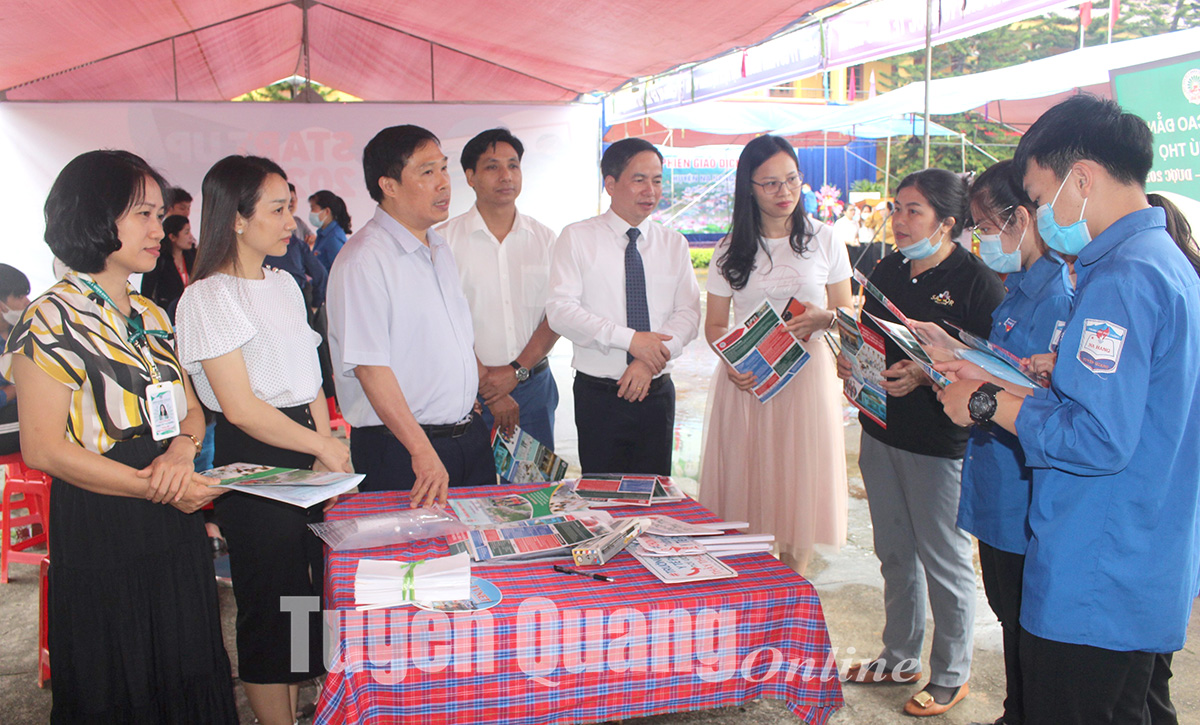 Job session is an opportunity for workers to find suitable jobs.
At the end of May, at Na Hang High School, the Department of Labor, War Invalids and Social Affairs in collaboration with the People's Committee of Na Hang District and the Provincial Youth Union held the Na Hang District Employment Exchange session in 2022. There were 23 units participating in the session, attracting nearly 1,000 workers, students and youth union members.
According to the statistics of enterprises, the total recruitment demand in this session has over 4,000 job positions and more than 2,000 training targets. The labor export market is mainly concentrated in Japan, Taiwan, Korea, Poland, and European countries.
Determining vocational training for workers as one of the key tasks, the People's Committee of Na Hang District has issued many policies to support vocational training for rural workers, orienting to choose occupations suitable to current needs, thereby helping workers after vocational training to find jobs easily.
Since 2018, the district has opened more than 70 agricultural vocational training classes with 2,000 employees participating in vocational training such as veterinary techniques, pig raising, goat raising techniques, fruit growing, organic vegetable growing techniques, safe vegetables, etc.