The hamlet has now 109 households with 484 people. The locals have mainly developed agricultural activities with more than 200 hectares of arable land. The average income per capita in the locality has reached over VND30 million per person per year.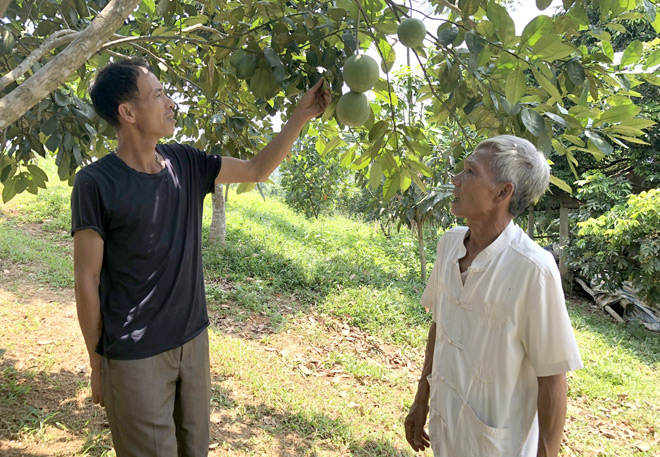 Farmer Nguyen Hai Dang's grapefruit garden in Na Thoi Hamlet, Xuan Quang Commune, Chiem Hoa District, has a high economic value.
The construction of the Na Thoi suspension bridge by the Government in 2015 has created favourable conditions for local people's traveling, exchanging and trading. As a result, their incomes have also developed, so their lives have become increasingly prosperous.
Na Thoi Hamlet is home to 15 Mong ethnic minority households who freely migrated from Xin Man District, Ha Giang Province. Thanks to the more stable life, the Mong people and other indigenous ethnic groups in the hamlet have always been united in building their cultural lives together. Any unbecoming customs have been gradually replaced to suit modern life.
Despite many difficulties, people in Na Thoi Hamlet have seen positive changes in both their thinking and actions in order to develop their local economy for more stable lives.