The traditional costume of Red Dao women is comprised of blouse, trousers, headwear, belt and accessories. The outfit features five colours including red, blue, white,yellow and black, with red being a prominent colour. In Red Dao people's belief, red can not only bring happiness, luck, and prosperity but can also create positive energy for people. Blouse is the highlight and the most important part of the outfit.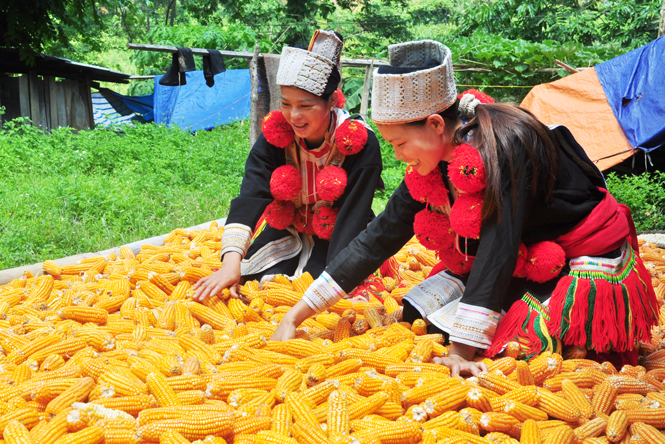 Traditional costumes of Red Dao people in TuyenQuang Province. Photo: Viet Hoa
Red Dao people's traditional costumes are decorated with more assorted patterns than those of other ethnic groups in TuyenQuang. The decorative patterns can be seen as artworks illustrating the techniques of Red Dao people. Before leaving to the groom' house, Red Dao young women often spend time in making and completing their wedding outfit, which they will preserve for themselves throughout their lives.
Recently, the decoration art in traditional costumes of Red Dao ethnic groups was recognised as a national intangible heritage. The acknowledgement significantly contributed to preserving and promoting local traditional cultural value and heritage while enlivening and popularising treasured cultures of ethnic minority groups in TuyenQuang Province.