The stalls showcased a wide range of products, from cuisine, unique and branded agricultural products such as Chiem Hoa "banh gai" (glutinous rice cake blackened in a concoction of edible leaves), Tien Thanh buffalo meat, Minh Huong duck, Trung Phong corn wine, brocade, and ethnic costumes.
Coming to the stalls, visitors have an opportunity to enjoy the specialty foods on offer and understand more about the culinary processing processes of Tuyen Quang ethnic people.
With a small space but great meaning, the booths during the 'Tuyen Quang Cultural Day in Hanoi' programme aims to introduce to the people of the Capital, domestic and international visitors about the image, landscape, people and unique traditional cultural values of the ethnic groups in Tuyen Quang province.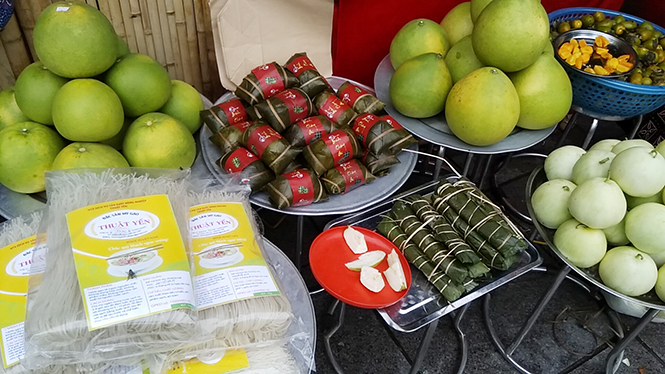 The booths attract a large number of visitors in Hanoi.