The worshiping painting system by the Dao is abundant with lots of outstanding colours such as black, white, yellow, red, blue and green. Its patterns show the origin of universe and the relationship between living beings, including people.
The paintings are only used in Dao people's important ceremonies and then are wrapped carefully and stored in chests. Rituals including burning incense, blowing horns and inviting their gods must be carried out before opening the paintings.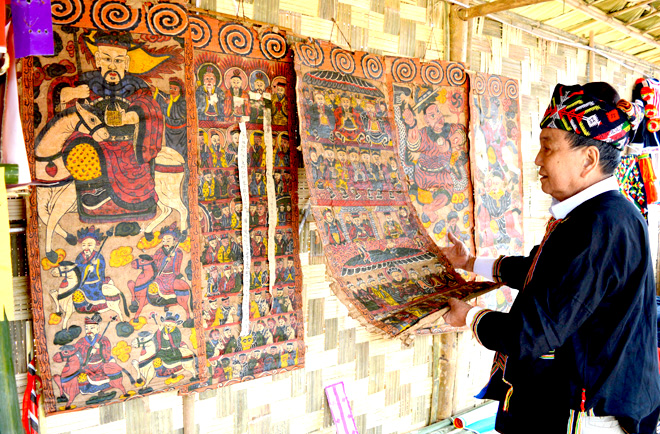 A Dao ancient worship paintings collection is carefully preserved by Mr. Phung Chuong Chi in Tho Binh Commune, Lam Binh District.
Worship paintings of the Dao people contain educational values for humanity. Therefore, the custom of worshiping folk paintings is preserved by the Dao people by passing predecessors to successors, forming their unique cultural beauty.
Currently, there are various antique worship paintings collections dating back hundred of years preserved among the Dao communities, playing as a spiritual connection passing down through generations.