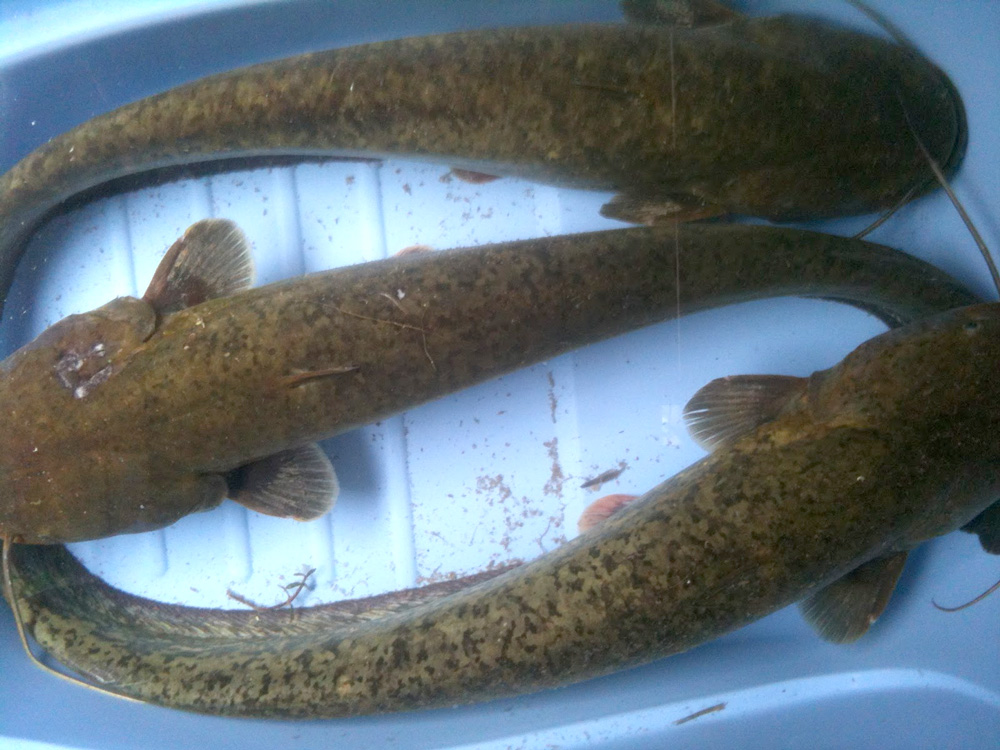 Hoang Anh Dung, the owner of a restaurant in Group 16, Na Hang Town, said that his restaurant is located right on the banks of the Gam River, so he has prioritised to process fish dishes such as kumquat, catfish, carp, etc. However, these dishes are available in almost every restaurant, so he exploited more dishes from 'nheo' fish - one of the delicious and nutritious specialties of Na Hang Lake. On hot days, enjoying 'nheo' fish soup cooked with sour bamboo shoots will be very interesting.
Some ingredients to prepare for 'nheo' fish soup include fresh 'nheo' fish, sour bamboo shoots, tomatoes, onions, spices and 'me' (fermented cold rice).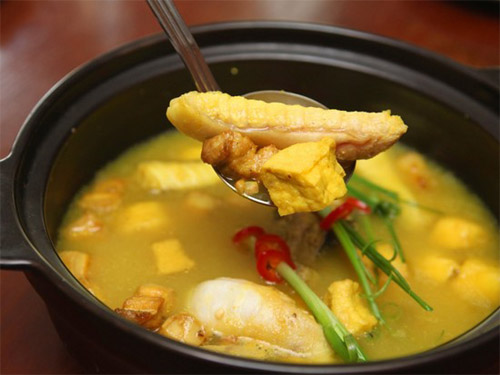 'Nheo' fish soup.
The way to make this dish is very simple. All the lean meat is cut off and mixed with dried onions, garlic, peppers, sugar and salt. Then, the cooker put the oil pan on the stove, when the oil is hot, add the tomatoes and cook until they soften, put bamboo shoots, a little water and spices. Next, immediately add the marinated fish and cook during 5 minutes.
'Nheo' fish soup is served with fish sauce, salt and chili. This fish is particularly good for slow growing children, pregnant women and weak elderly people.
In addition to 'nheo' fish soup, grilled 'nheo' fish is also popular. It is chosen by everyone when having a family picnic because of its delicious, nutritious and convenient processing. With just a little charcoal, you can grill a whole 'nheo' fish. In particular, grilling fish outdoors is also an attractive and memorable experience.