Dun's house is always crowded with people to practice Sinh ca.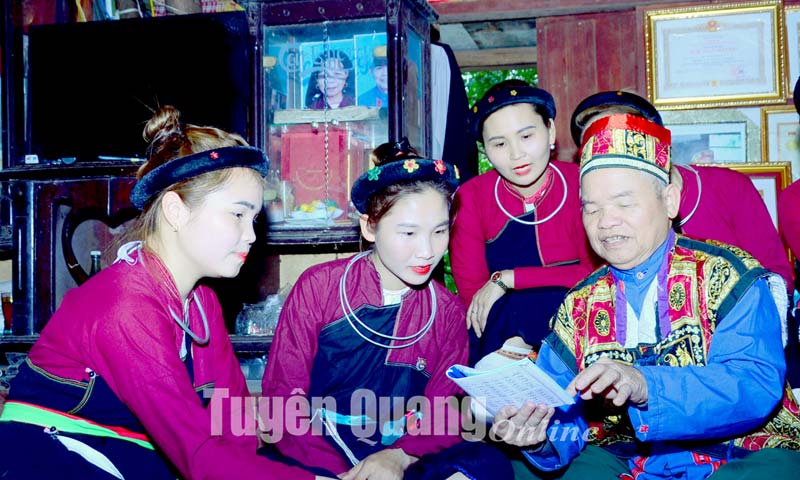 A Sinh Ca singing lesson of young people.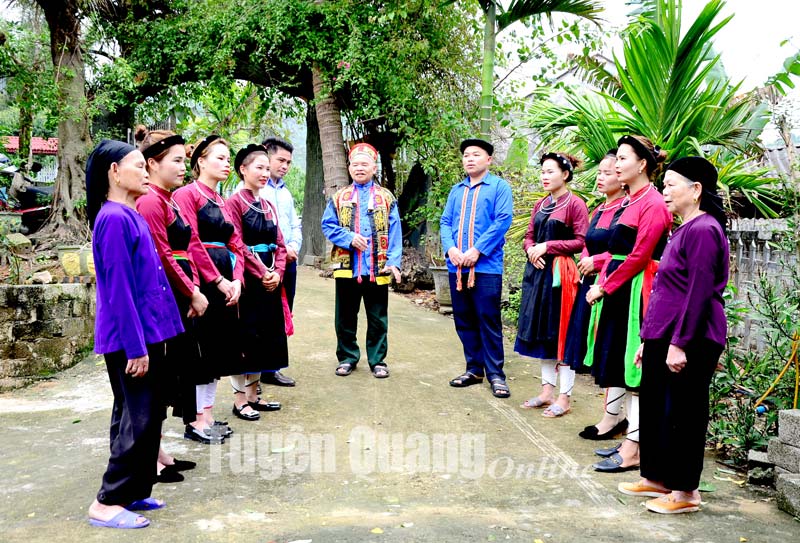 Sam Van Dun taught nearly 100 people how to sing and dance the Cao Lan folk melodies.
He love teaching Sinh Ca singing.
Sam Anh Dao is the son of People's Artist Sam Van Dun. He was proficient in teaching local people in dances.
Dao is the one who was trusted by his father to inherit the responsibility of writing the story of promoting and developing Cao Lan culture.
Dun was awarded certificates of merit from all levels and sectors.
Dun possesses more than 200 ancient books of Sing Ca songs.
Sam Van Dun is one of 10 typical citizens of Tuyen Quang province in 2022.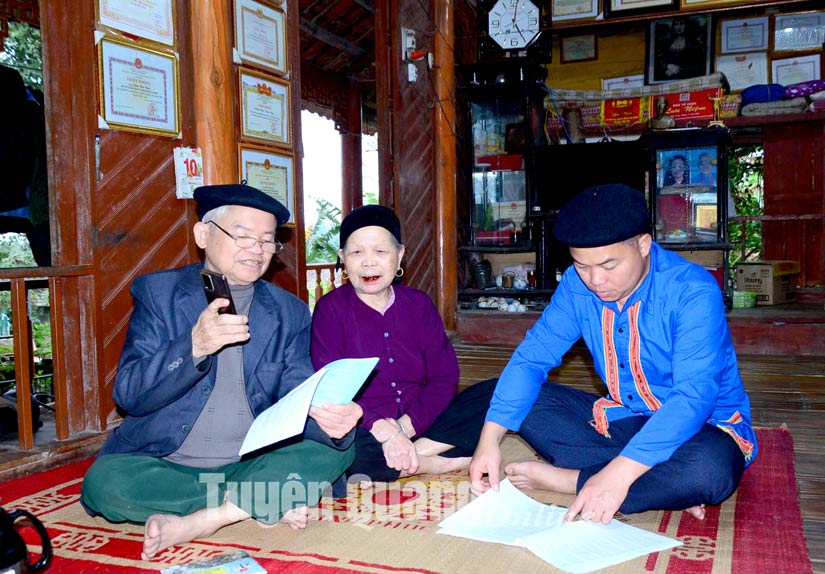 His family often participates in singing Sing Ca online.