'Banh chung gu' has 2 types: 'banh chung gu xanh' (green hunchback glutinous rice cake) and 'banh chung gu den' (black hunchback glutinous rice cake). These two types of cakes differ only in the color of the cake while the ingredients are the same, including: upland sticky rice, mung bean, pork belly, and dong leaves (stachyphrynium placentarium).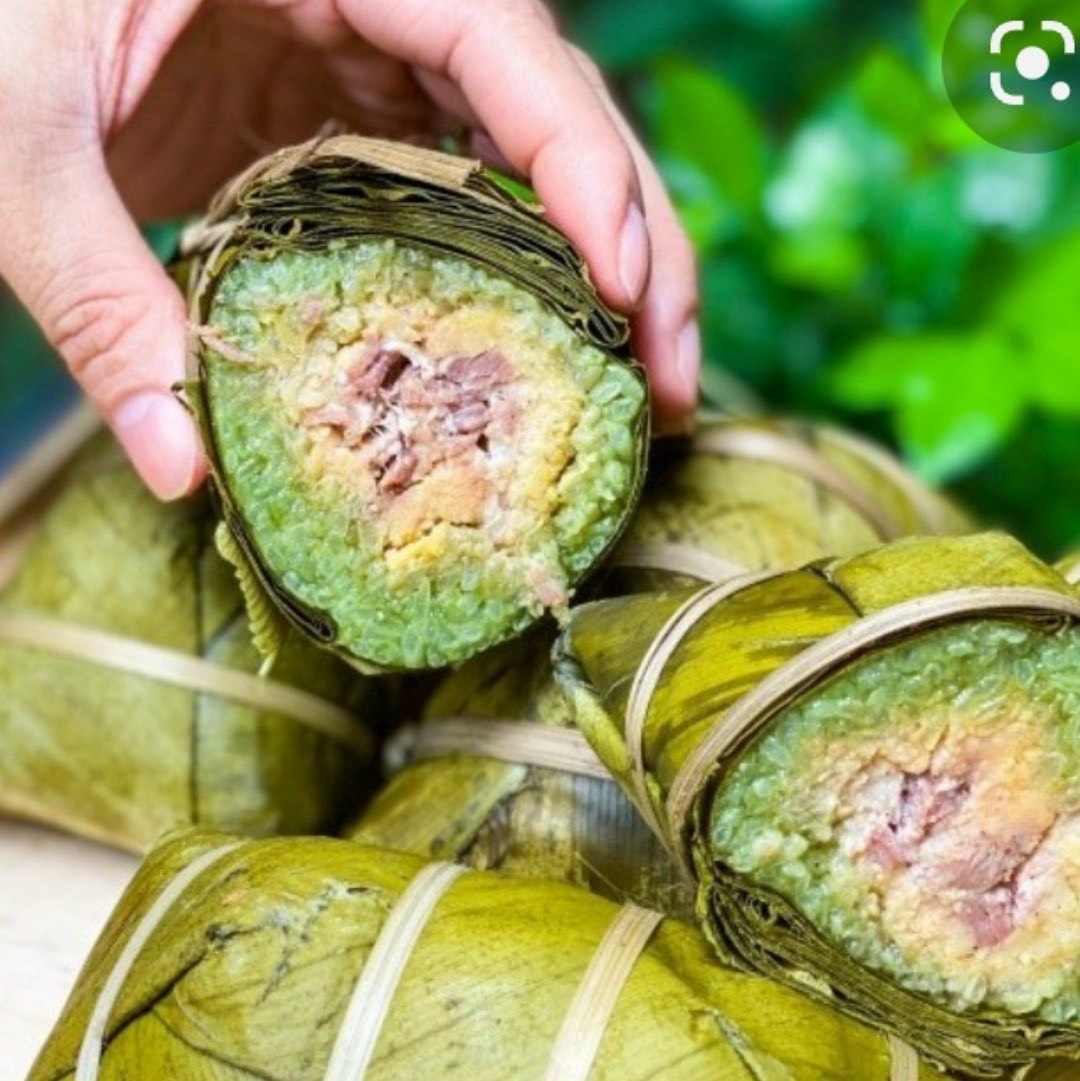 To make this cake with black color, the Tay people take fragrant sesame trees from the forest to dry and then burn them into ashes. The ashes of the fragrant sesame are pounded and mixed with glutinous rice.
'Banh chung gu' has a different way of wrapping than traditional 'banh chung'. The packer spreads the ingredients along the length of the dong leaves, when rolled up, bends the ends of the leaves to create a curve in the middle of the cake. The shape of this cake reflects an image of a woman carrying a basket on her back, bending to hard work in her field.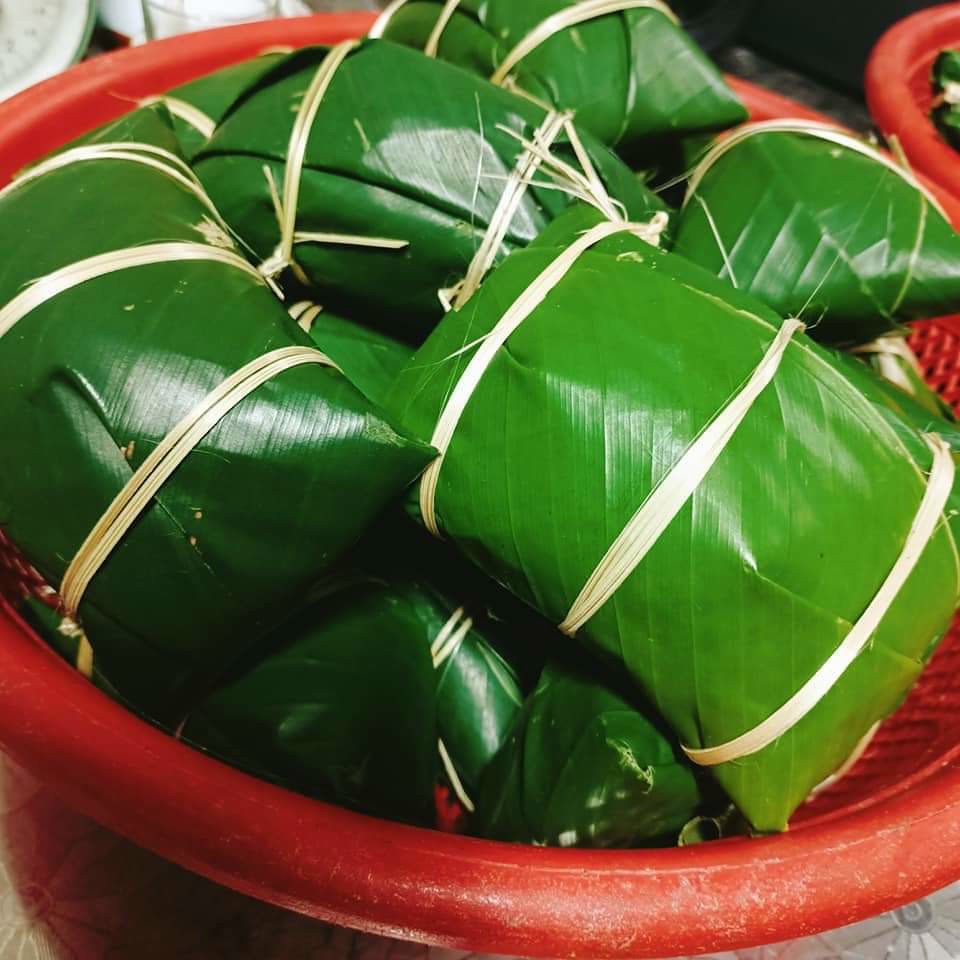 The cake should be cooked over a wood fire for at least eight hours.